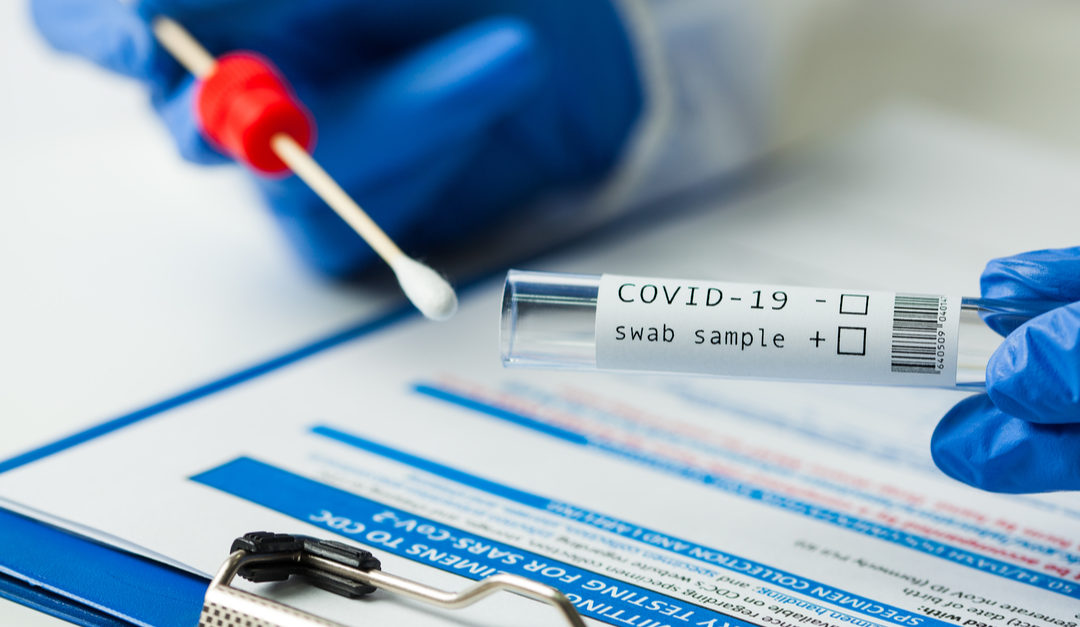 GRIEKENLAND COVID-19 PCR TEST
UPDATE!

 Griekenland 2021 – PCR-TEST of een VACCINATIEBEWIJS (engels) . 
In 2021 is het verplicht voor alle reizigers een negatieve PCR-test Covid-19 te kunnen overhandigen aan de autoriteiten in Griekenland net als in 2020. Op de luchthaven in Nederland/Belgie/Duitsland wordt er gecontroleerd of u voldoet aan alle voorwaarden die zijn gesteld. Komt u Griekenland over land binnen of per boot dan wordt dit bij de grensovergang gecontroleerd. Hieronder ziet u de voorwaarden:
1. De test mag niet ouder zijn dan 72 uur. Gemeten vanaf de tijd uw vliegtuig zou moeten landen in Griekenland. Voorbeeld: uw geplande aankomsttijd op Kreta is 25/8/20 om 16.10 dan mag deze test niet eerder afgenomen zijn dan 22.8.20 om 16.10 anders wordt u geweigerd op de luchthaven waar u van vertrekt of bij de grensovergang als u per land of boot aankomt. 
2. Reizigers die jonger zijn dan 5 jaar op het moment dat het vliegtuig land op bestemming hebben geen test nodig net als personen die in het bezit zijn van een vaccinatiebewijs . Alle andere reizigers wel (Geen uitzonderingen).
3. Het document waar de testuitslag op staat moet in het engels zijn net als het vaccinatiebewijs.
4. Wij adviseren geen last-minute vakanties te boeken minder dan 96 uur voor vertrek. U geeft de touroperator hiermee 24 uur om de boeking te verwerken en u aan te melden bij samenwerkende partners (test centra's). 
5. Wanneer is de beste tijd dat ik de test laat doen? Zo snel mogelijk nadat de 72 uur is ingegaan. De testresultaten moeten worden verwerkt en hierdoor heeft u de grootste kans alles op tijd te ontvangen. In het bovenstaande voorbeeld zou u de test moeten nemen de eerste mogelijkheid na 22.8.20 om 16.10. 
6. Het gaat om de geplande aankomsttijd op uw vliegticket. Dit moet geen invloed hebben wanneer u vertraging oploopt. 
7. Neem uw afnamebevestiging mee met het tijdstip van afname. Op enkele uitslagen staat geen tijdstip van afname. U kunt met deze afnamebevestiging aantonen dat u de test niet eerder hebt laten doen dan de 72 uur voor vertrek.
8. Wanneer je een vaccinatiebewijs kunt overhandigen mag de laatste prik niet later dan 14 dagen voor vertrek toegediend zijn. 
Sunweb. Tui en Corendon bieden de testen aan via 'hethuisartslab.com'. Dit is gratis wanneer u een pakketreis boekt bij een van deze aanbieders. Volg de instructies van uw touroperator om kosteloos deze test af te kunnen laten nemen. 
https://www.sunweb.nl/vakantie/faq
https://www.tui.nl/corona-maatregelen/pcr-test/
Ross holidays verwijst u naar de reisverzekering voor declaratie, deze zullen in sommige situaties deze kosten dekken afhankelijk van de aanbieder. 
https://www.rossholidays.nl/pcr-test
 Hieronder vind je een voorbeeld van een uitslag van 'Hethuisartslab'.