weekend getaway
Discover the best tips for a weekend getaway in Europe. You don't have to travel the entire world for a vacation. In fact, within 2 hours, you can be at a breathtaking destination. In this travel blog, we have great ideas for a weekend in Europe! From a romantic weekend in Paris to a relaxing trip to Zurich.
destinations
We've compiled the trips we've taken. From a 21-day journey through China to discovering the breathtaking islands of the Azores, you can find it all in the 'destinations' section. Where do you want to go this year? 
Traveler's insights
Of course, it's always exciting to go on a trip. Have you packed the right things, and is it safe to travel to this country? You'd also want to know what the costs will be. Here, you'll find our tips for a successful holiday. 
Welcome to DutchTraveller.nl, the place where travel and adventure come together!
I'm Timo, a passionate traveler who loves exploring new destinations and sharing my experiences.
On this blog, I take you along on my travel adventures, sharing my personal perspective and unique insights. Here, you can find inspiration for your next journey, discover practical tips and advice, and get immersed in captivating stories about my travel experiences.
I believe that traveling is not just about visiting new places but also about cultural exchange, meeting interesting people, and discovering hidden gems. My mission is to inspire you to step out of your comfort zone, explore new horizons, and embrace the beauty of our world.
Whether you're looking for travel itineraries, budget travel tips, recommendations for hidden gems, or just want to daydream about travel stories, DutchTraveller.nl has it all. I'd love to take you on a journey full of adventure, culture, and unforgettable moments.
So, pack your suitcase and join me on this journey. Together, we'll explore the world, gain new perspectives, and create memories that last a lifetime. Welcome to DutchTraveller.nl, where adventure awaits to be discovered!
A tour around the island of Corfu.
Corfu, with its capital Kerkyra, is a true gem in the Ionian Sea. The Corfiots are proud people with an intense love for their island; they are friendly and full of temperament. The pace on the island seems adjusted to a level where there's no room for stress. As Kostas would say, "Siga siga"."
"Siga siga" in Greek can be translated as "slowly slowly" or "take it easy", emphasizing a relaxed attitude
NYHAVN in Copenhagen
For years, the Danes have been known to score high on lists measuring happiness. This centrally located country, which serves as the gateway to other Scandinavian nations, simply does very well. Danes trust people and are not skeptical. They have a mentality of avoiding conflict and discussions, which results in a good state of mind. While it's quite an expensive country for a holiday or city trip, it's definitely worth it.
Europe's Hawaii: the Azores.
The Azores is an archipelago of nine islands located in the Atlantic Ocean, approximately 1500 kilometers west of mainland Portugal. It is an unspoiled paradise with volcanic landscapes, crystal clear water, lush green forests, and beautiful waterfalls. The Azores is also an ideal place to spot whales and dolphins and to enjoy delicious local dishes such as fresh fish and cheese.
City Breaks & Vacation Adventures
Experience Greece at Its Finest
Experience the Wonders of Corfu
Do you also love those astonished looks and a hint of jealousy when you return from vacation and share your adventures? Imagine: an island not far from home, where white marble beaches meet a turquoise sea and where it feels as if time has taken a step back. One of the most authentic gems of Greece, that is the largely undiscovered Thassos. 
The largest island of the Dodecanese with a rich history. There is so much beauty to discover on Rhodes. Ottoman influences and Italian influences are unmistakable on this island.
San Gimignano in Toscane
San Gimignano is a medieval walled town that attracts many tourists every year to experience the Italian atmosphere. The town is located in the province of Siena in Tuscany. San Gimignano retains its medieval character and boasts 14 towers that rise far above the city.
The towers were built between the 12th and 14th centuries by wealthy families as a display of wealth, but they also served as defensive towers during the conflicts between these families. At its peak, this city had 72 towers.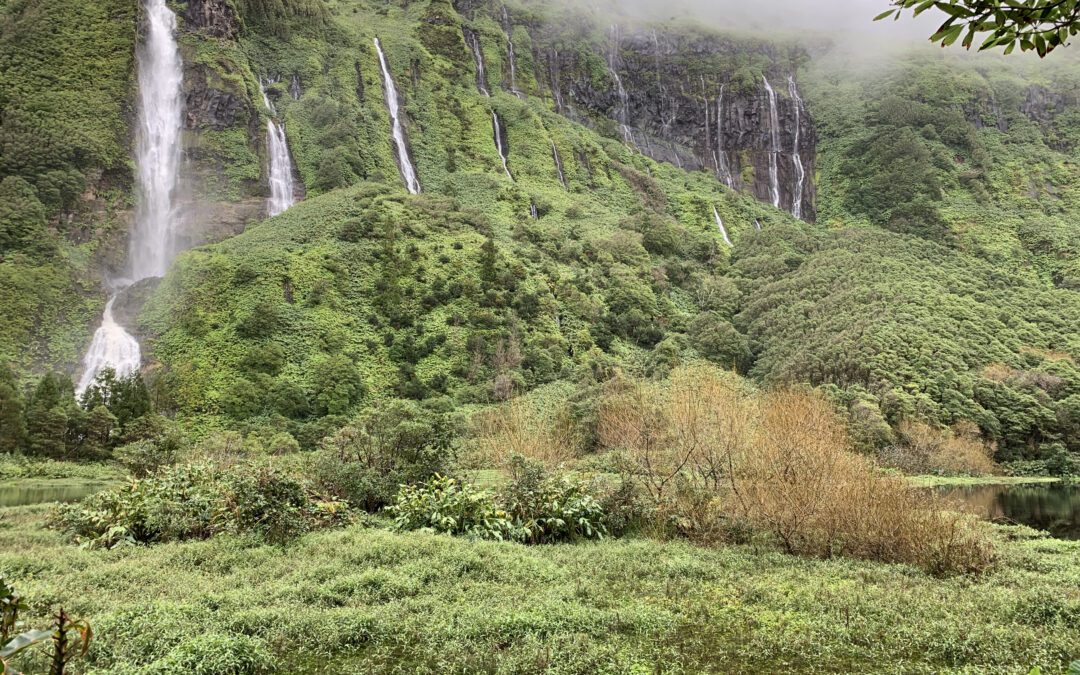 Ever wanted to visit a hidden gem? That's what Flores in the Azores felt like for me. My trip began with a flight from the Netherlands to Porto in Portugal. But here's a cool travel tip: if you fly to Porto first, SATA airlines will give you a free ticket to the...
read more
City breaks – Weekend getaways

trips
Europe is filled with beautiful cities waiting to be discovered! From the romantic streets of Paris to the vibrant atmosphere of Barcelona and the historical allure of Rome. Each city offers a unique experience and countless attractions you won't want to miss on your city break. 
questions?
If you have questions or tips about any of the destinations, feel free to contact me.