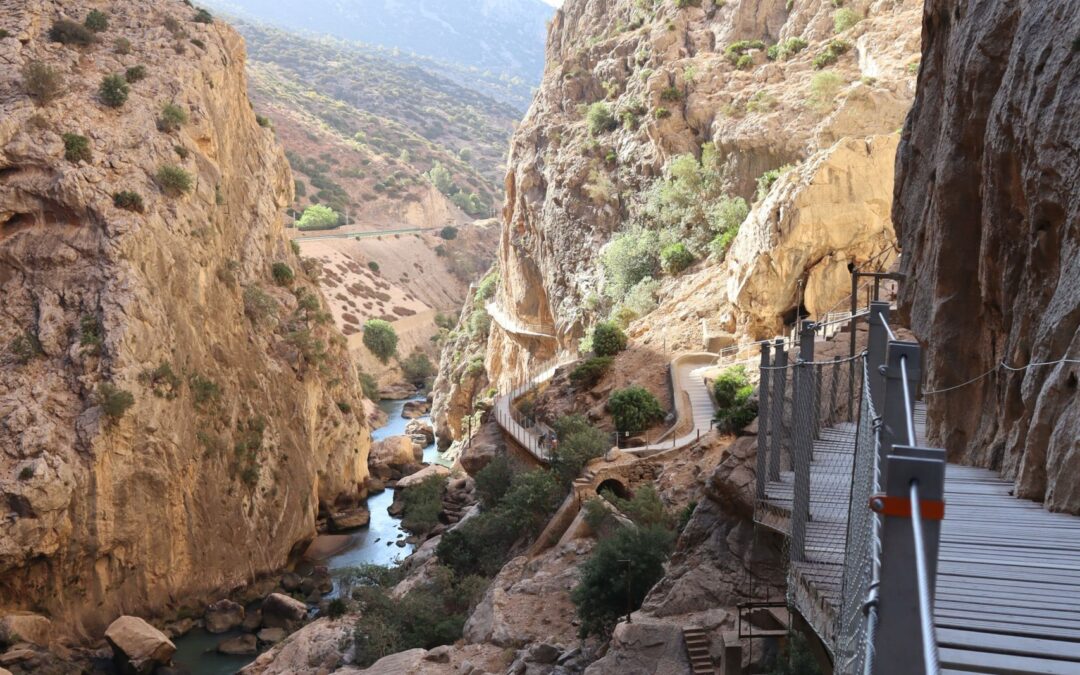 Exploring Caminito del Rey: Nature's Beauty and Excitement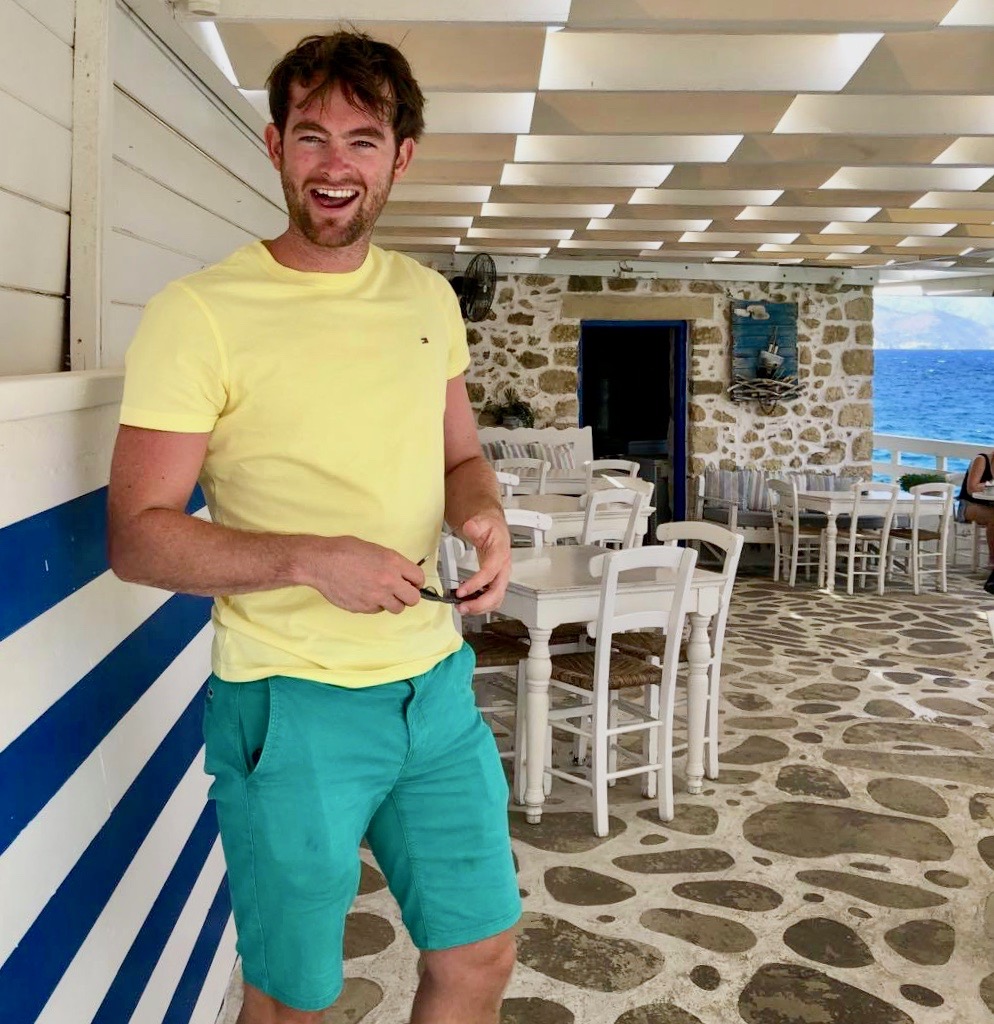 On August 27, we secured tickets for Caminito del Rey. After seeing stunning photos, our expectations were high. While it's our human nature to have hopes, let's see if they're met.
Long ago, brave kids walked dangerous cliffs to school. Now, it's our turn to walk Andalucia's top, easy-to-walk scenic trail. Don't miss it! 
Preparation is essential when planning hikes. 
Tickets for Caminito del Rey are limited daily. During our first week in Andalusia in early July, availability was tight and we missed out. However, we managed to secure tickets in July for a late August visit. It took some planning, but we found our slot.
The day prior, we reviewed all essentials for the trip. We booked our tickets through GetYourGuide and promptly received all necessary details, including the tickets. Here's what to remember and what's not allowed:
Remember:
Passport or ID.
Sunglasses.
Sun hat.
Food and snacks.
Hiking shoes.
Water.
Small backpack.
Hiking gear.
Not allowed:
High heels.
Large bags.
Selfie sticks.
Walking sticks.
Open shoes.
Crutches.
No smoking.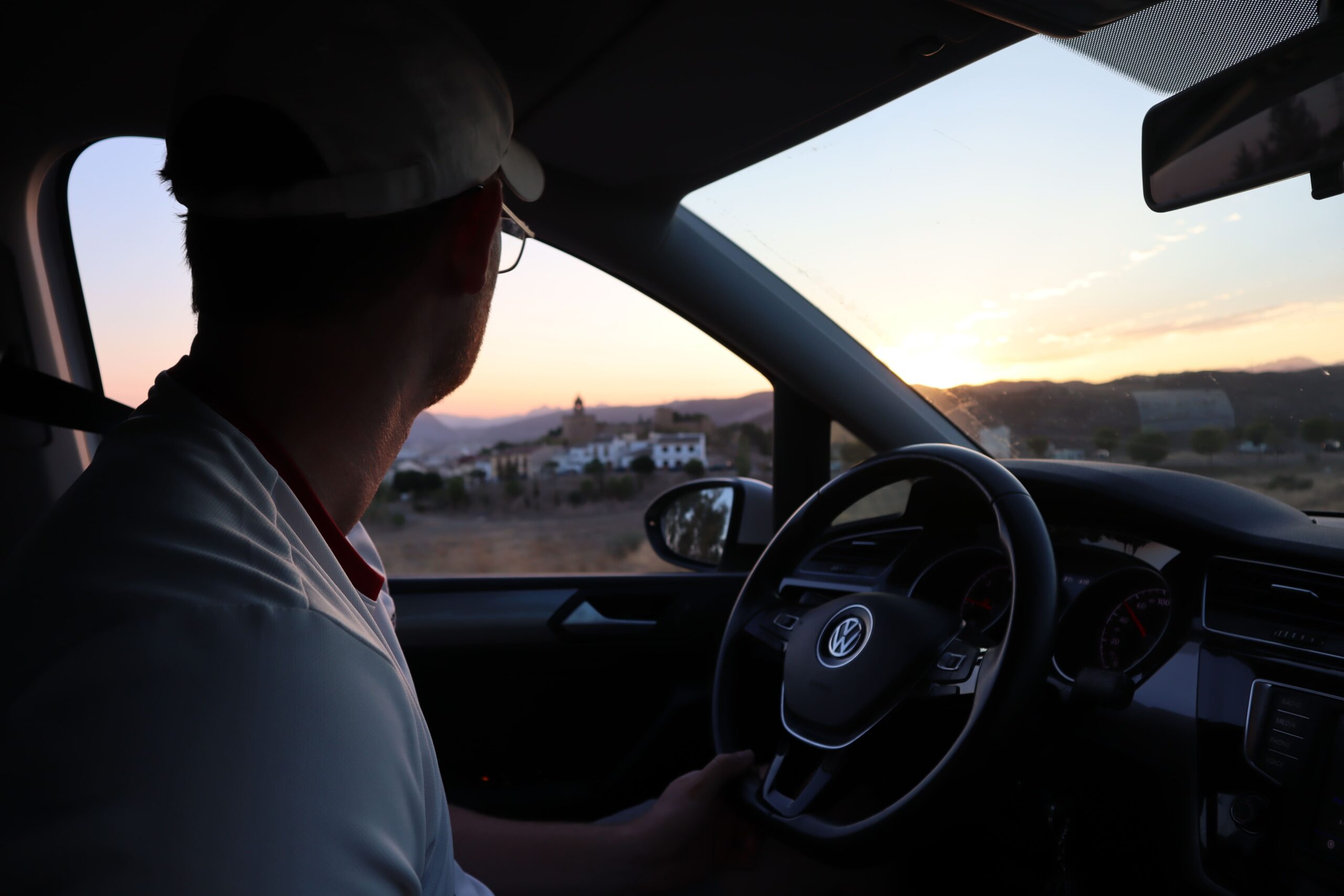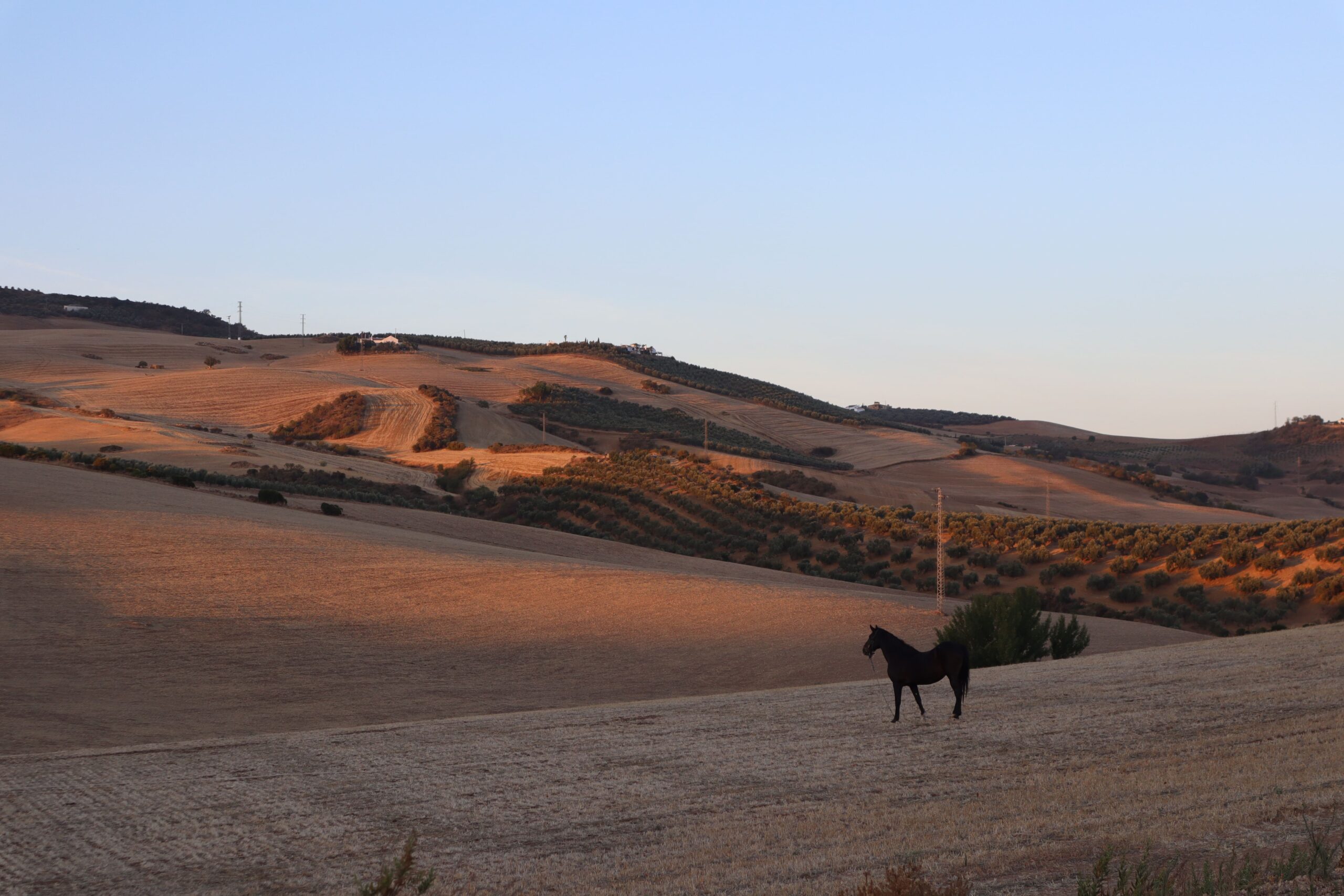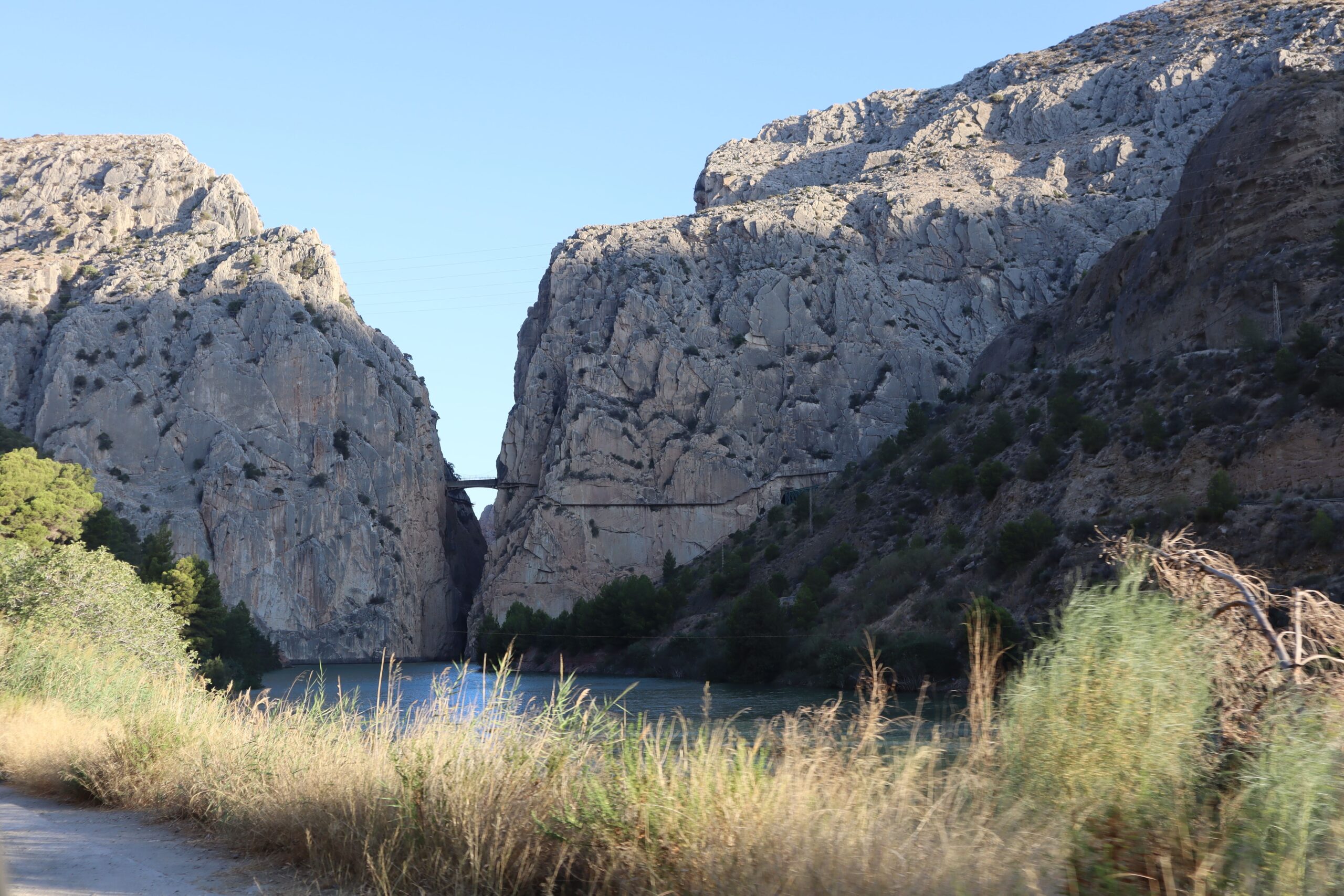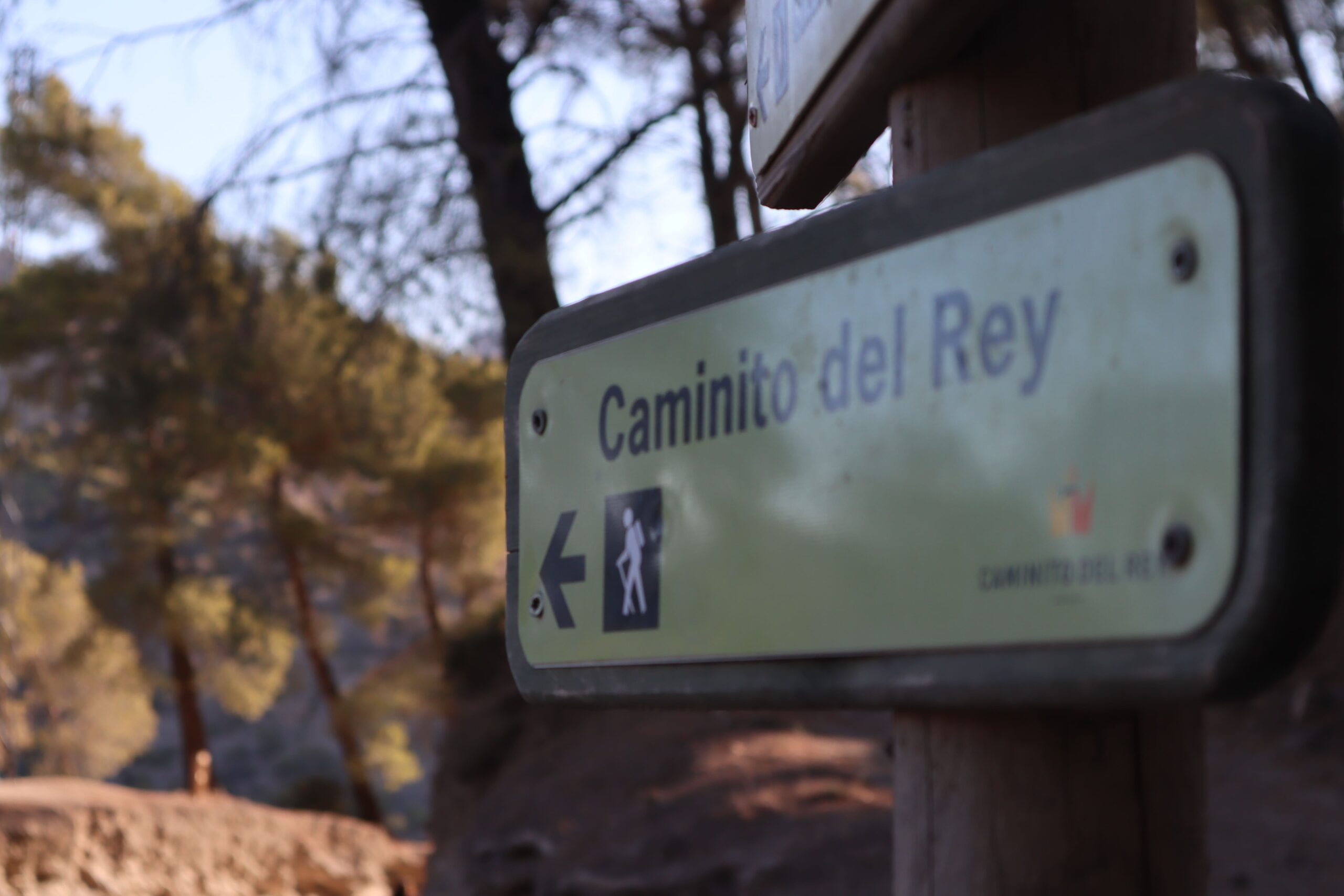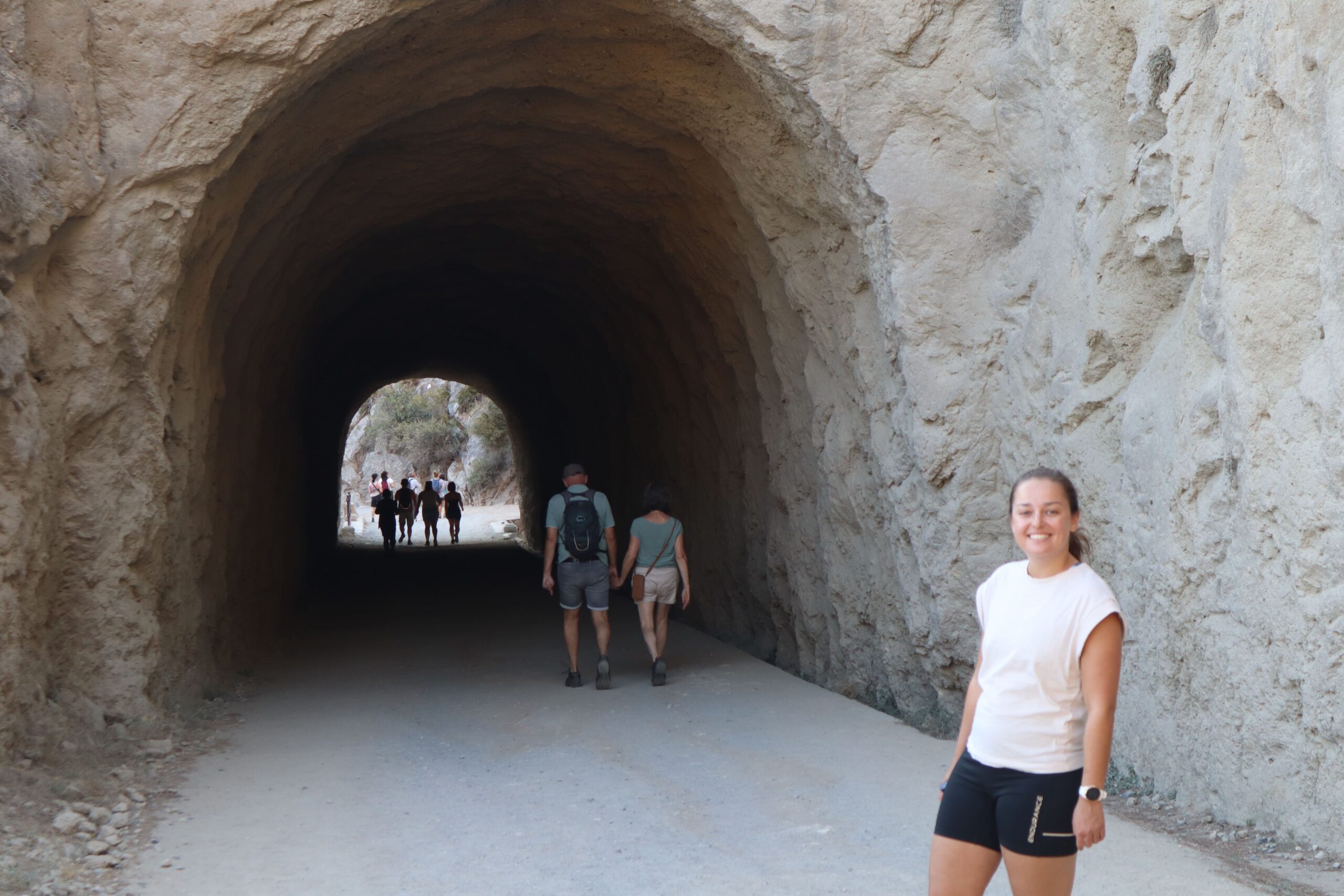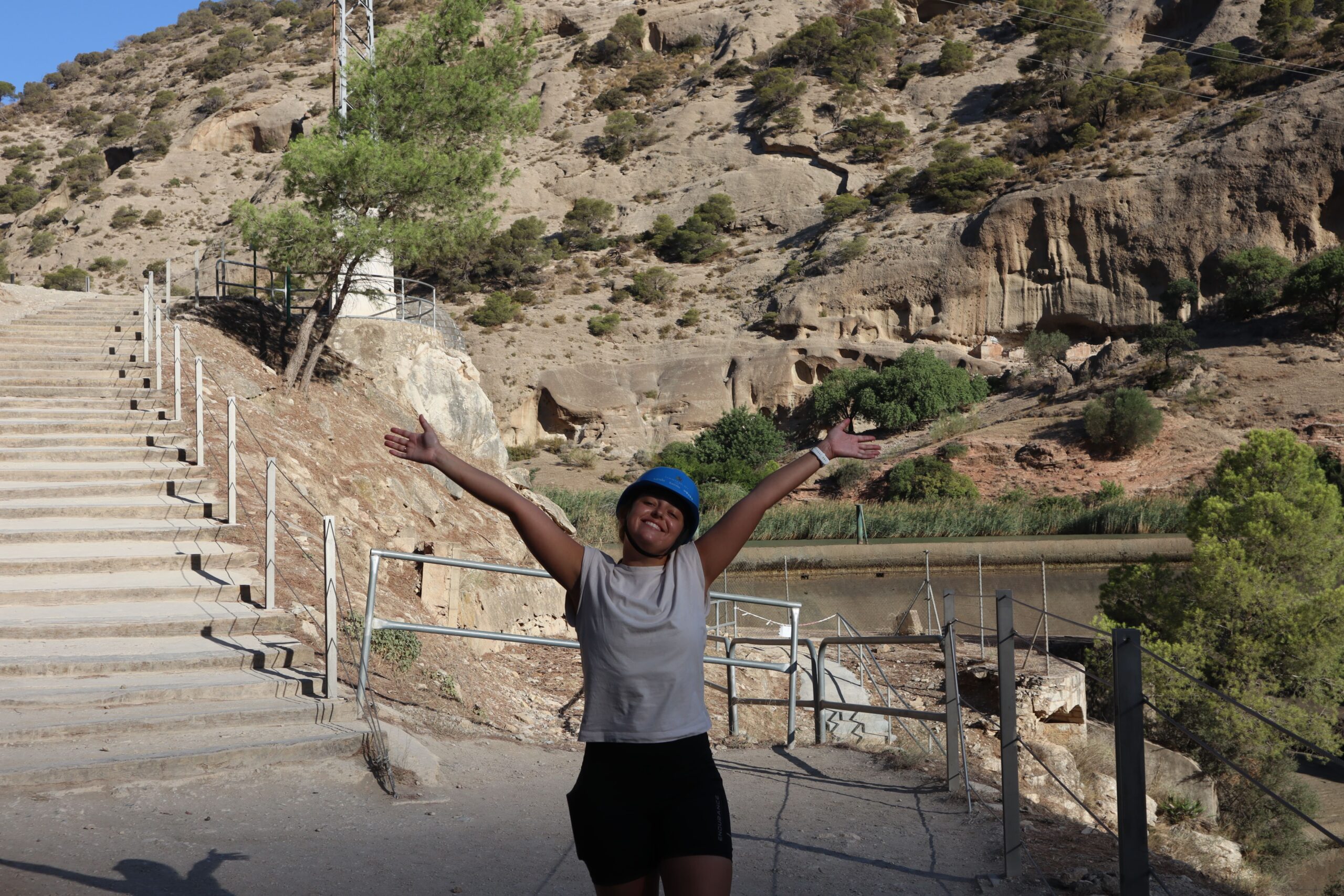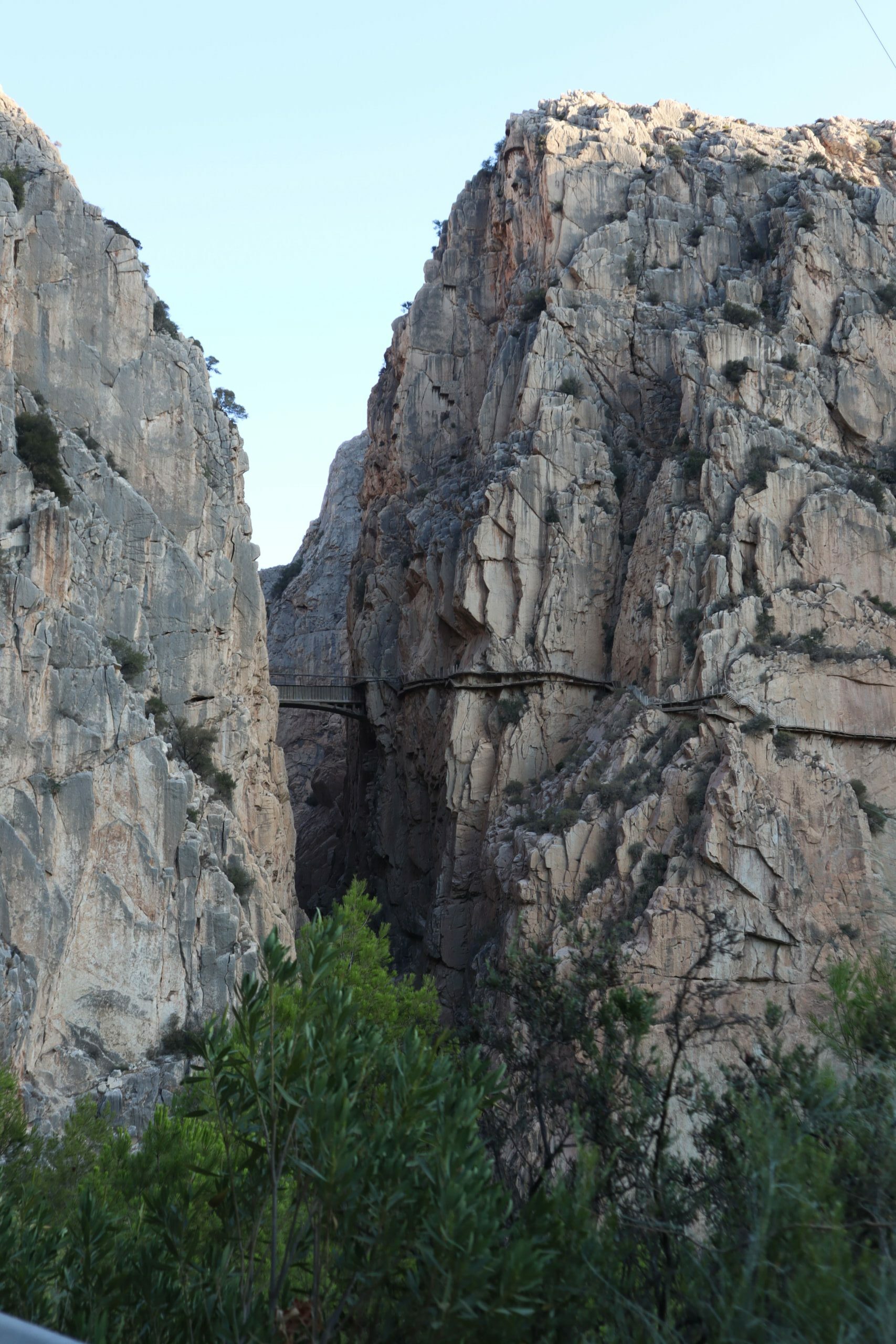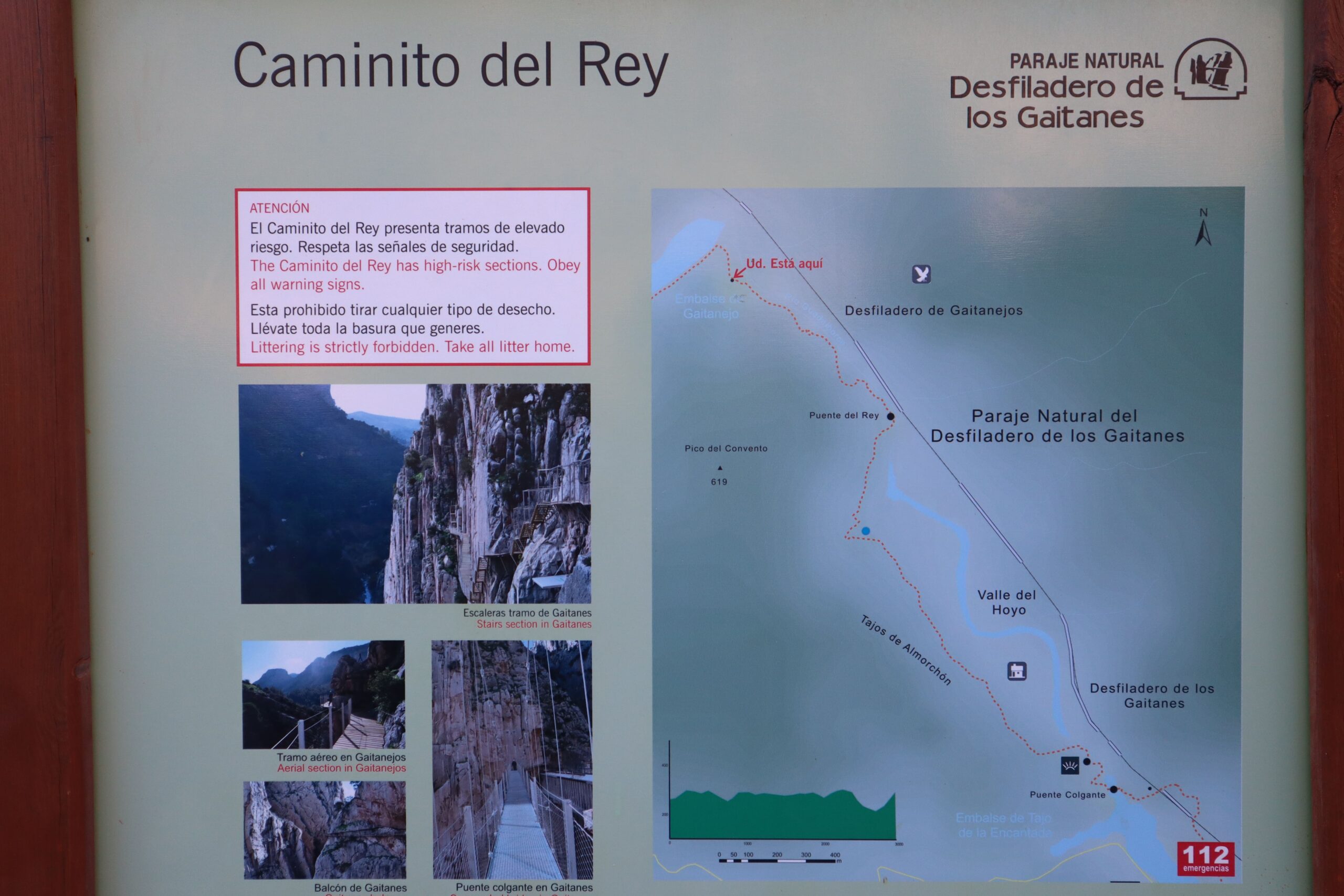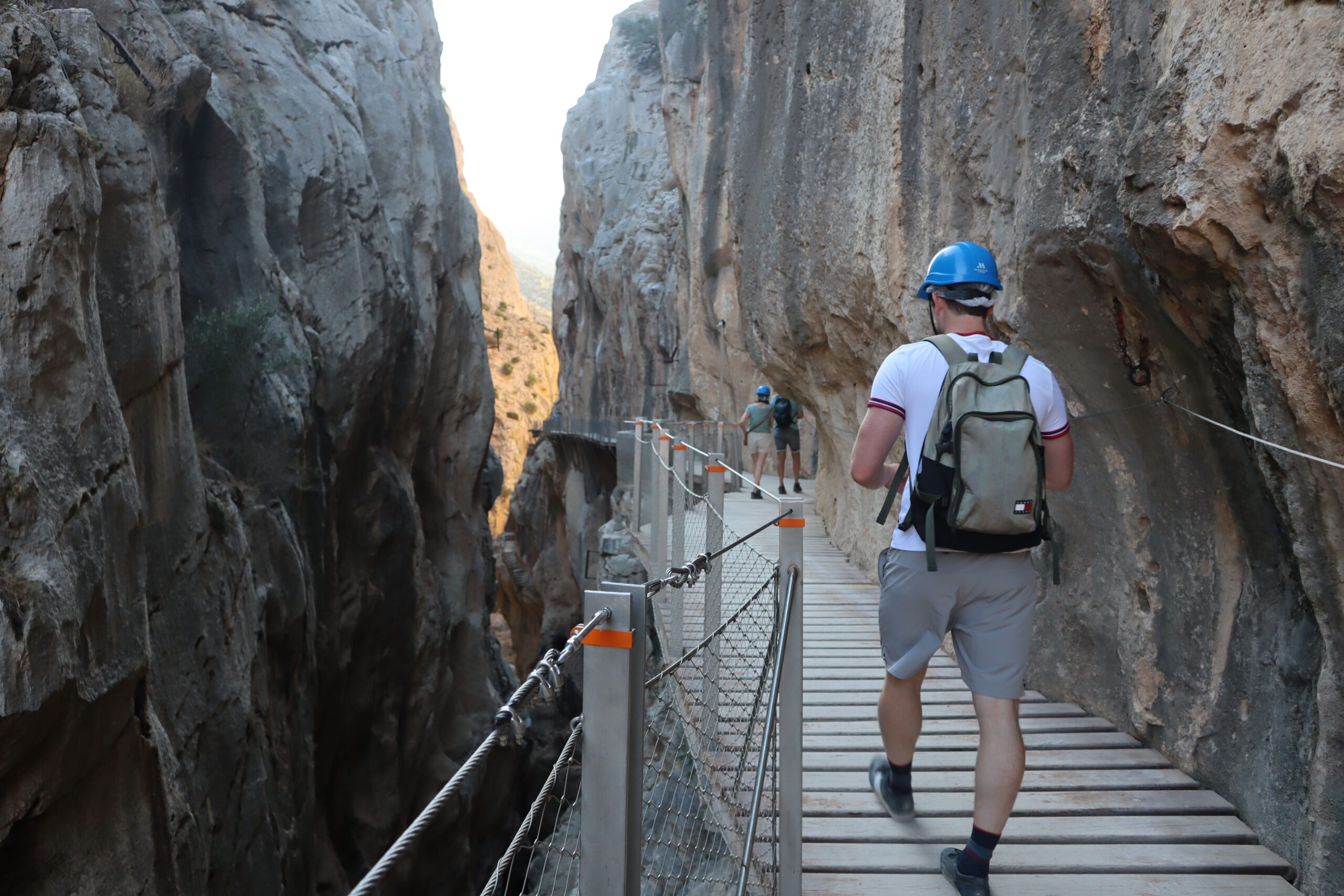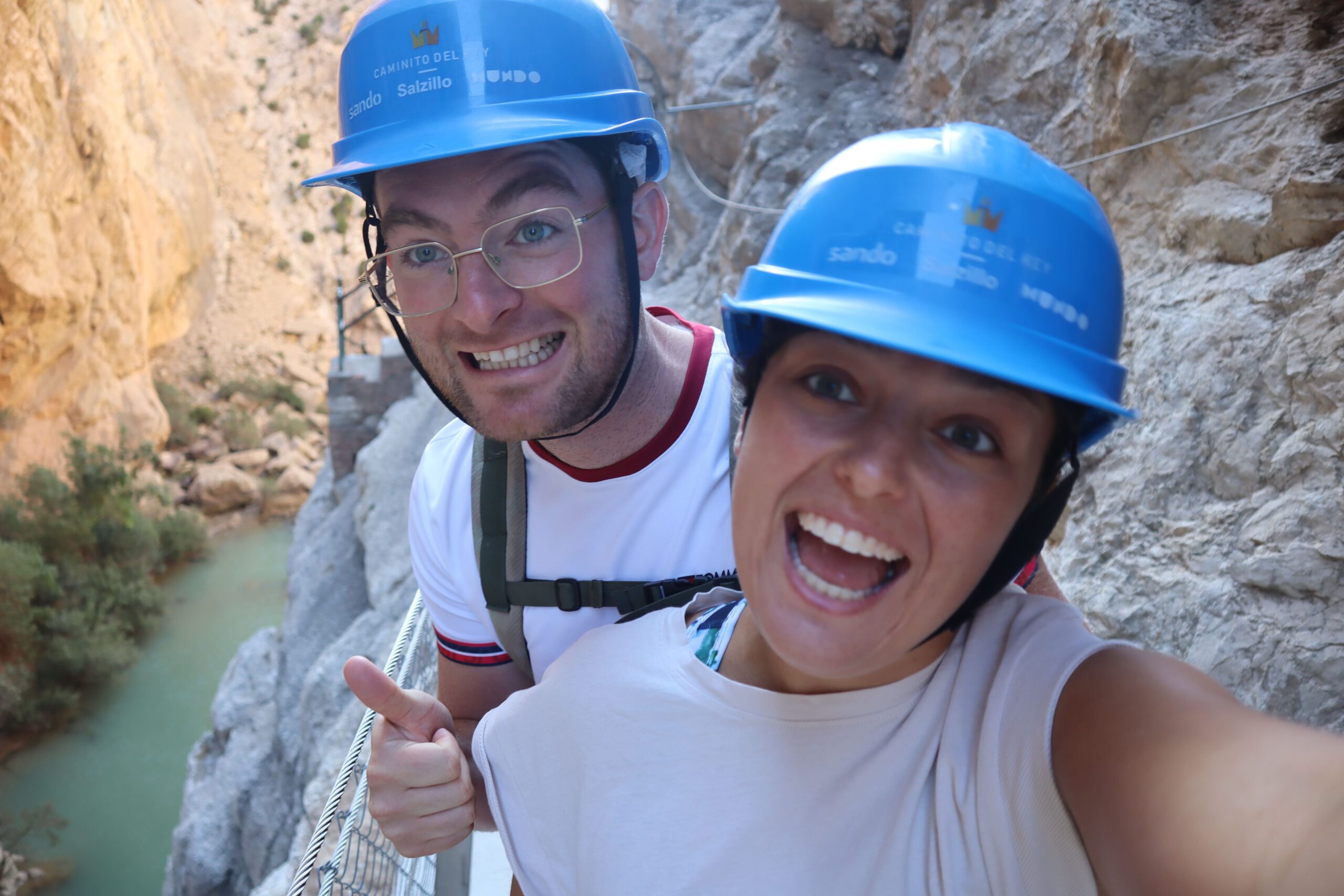 Caminito del Rey: 7.7km of Breathtaking Scenic Adventure
Right from the start, this tour was thrilling. When we entered the valley, the high paths were a bit scary. But we got used to it fast, especially with the helpful staff around. Every part of the hike had someone from Caminito del Rey ready to assist, especially in scarier spots. I liked that everything looked new and well-cared for. I get nervous if I see old or rusty paths, so this made me feel safe.
The Caminito del Rey hike, from the northern entrance to the southern exit, is about 7.7 kilometers. About half of our Caminito del Rey journey was spent walking from the parking area to the entrance, and then from the exit to the shuttle bus. This part was nice, but the official section? Absolutely breathtaking!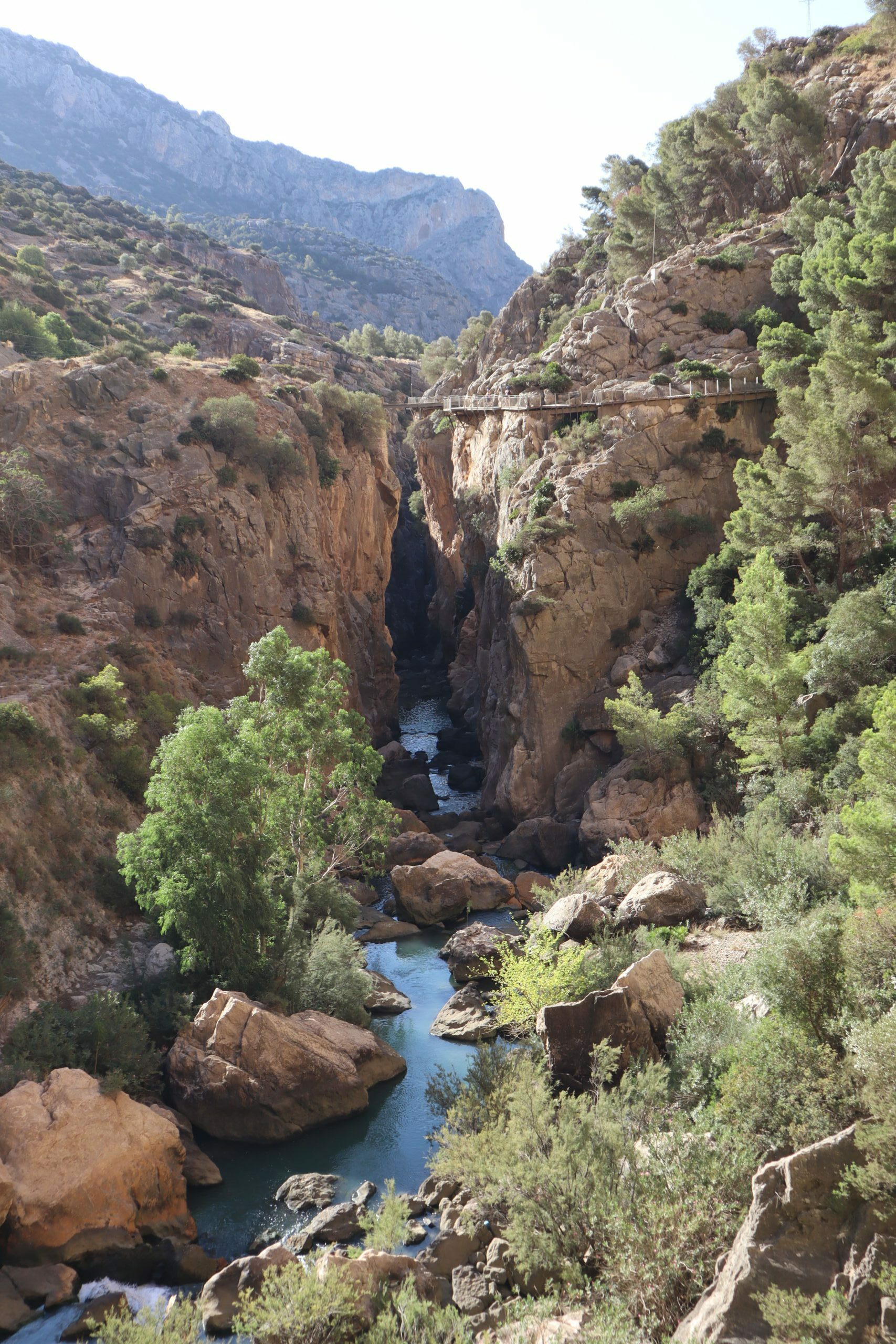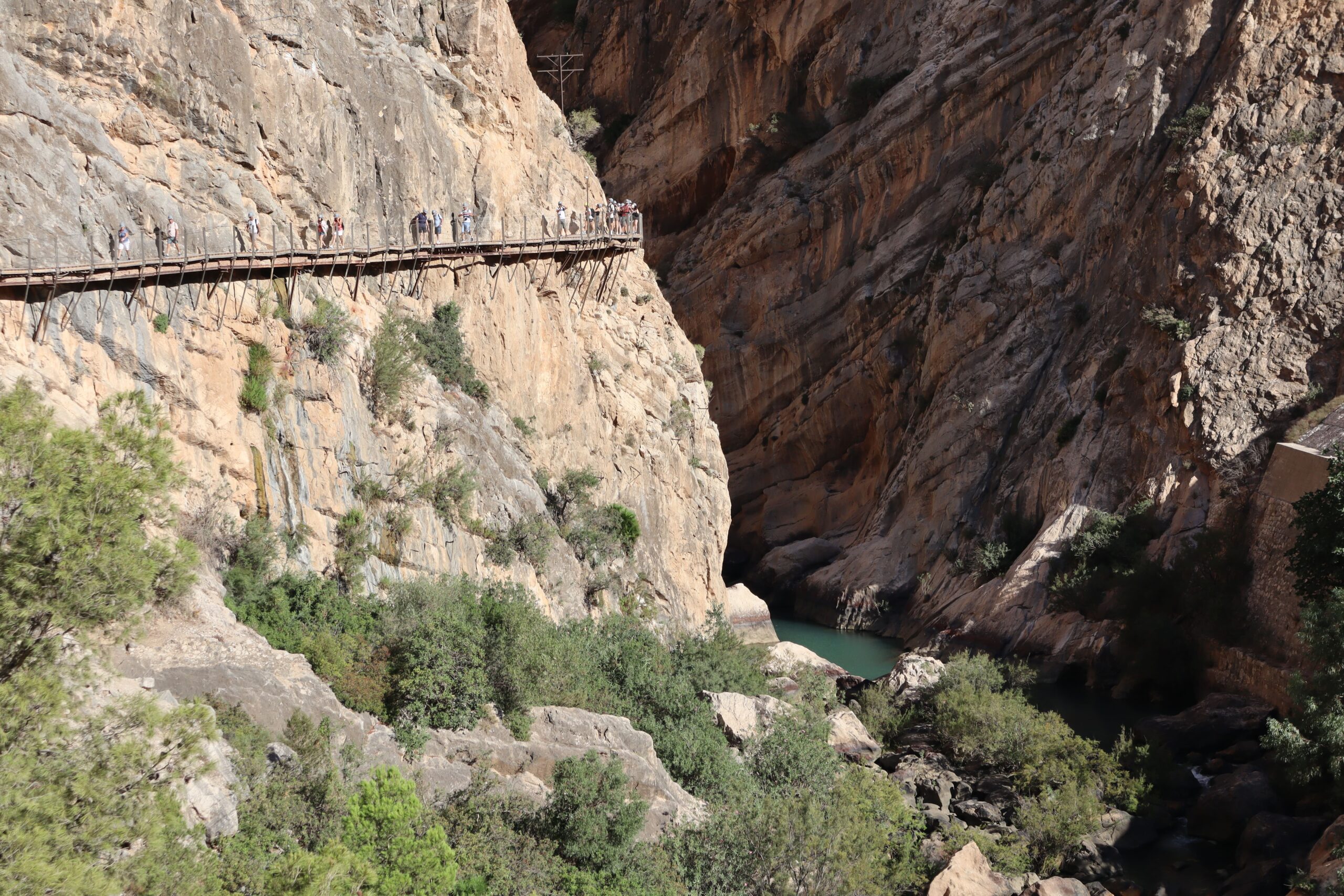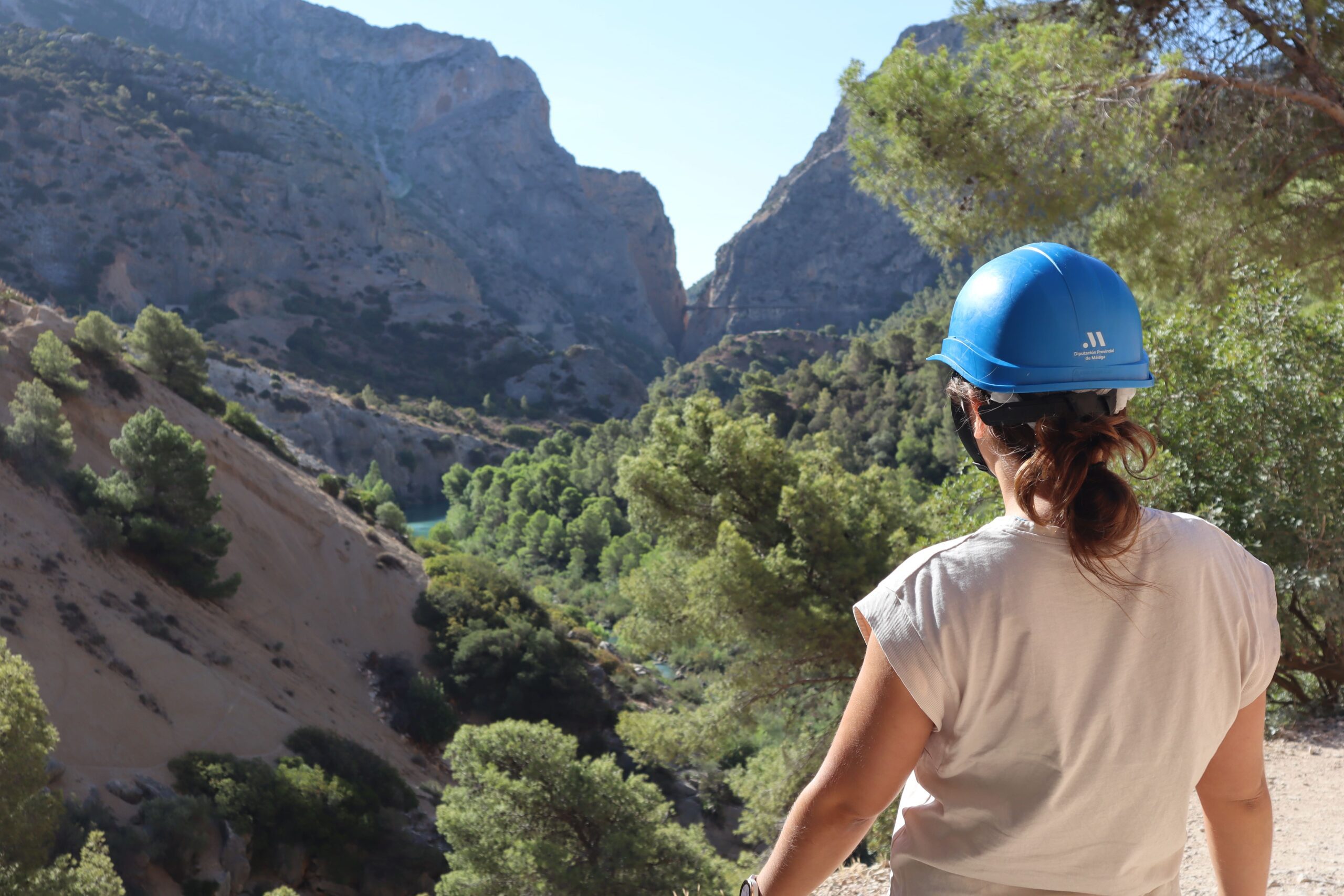 Caminito del Rey: Thrilling Heights and Impeccable Paths
This hike was amazing for both of us. Sarah has hiked in places like New Zealand, Australia, and Nepal, but she found this one the best. I felt the same way. The path was exciting from the start, and every turn made us want to see what was next. The valley hides the path ahead, which was cool. The brown rocks, running water, and animals were beautiful together. I'd tell everyone to try this hike. But if you're scared of heights, it might be tough. I was a bit scared at first, but I got used to it after a while.
I won't use many words because the pictures speak for themselves, right?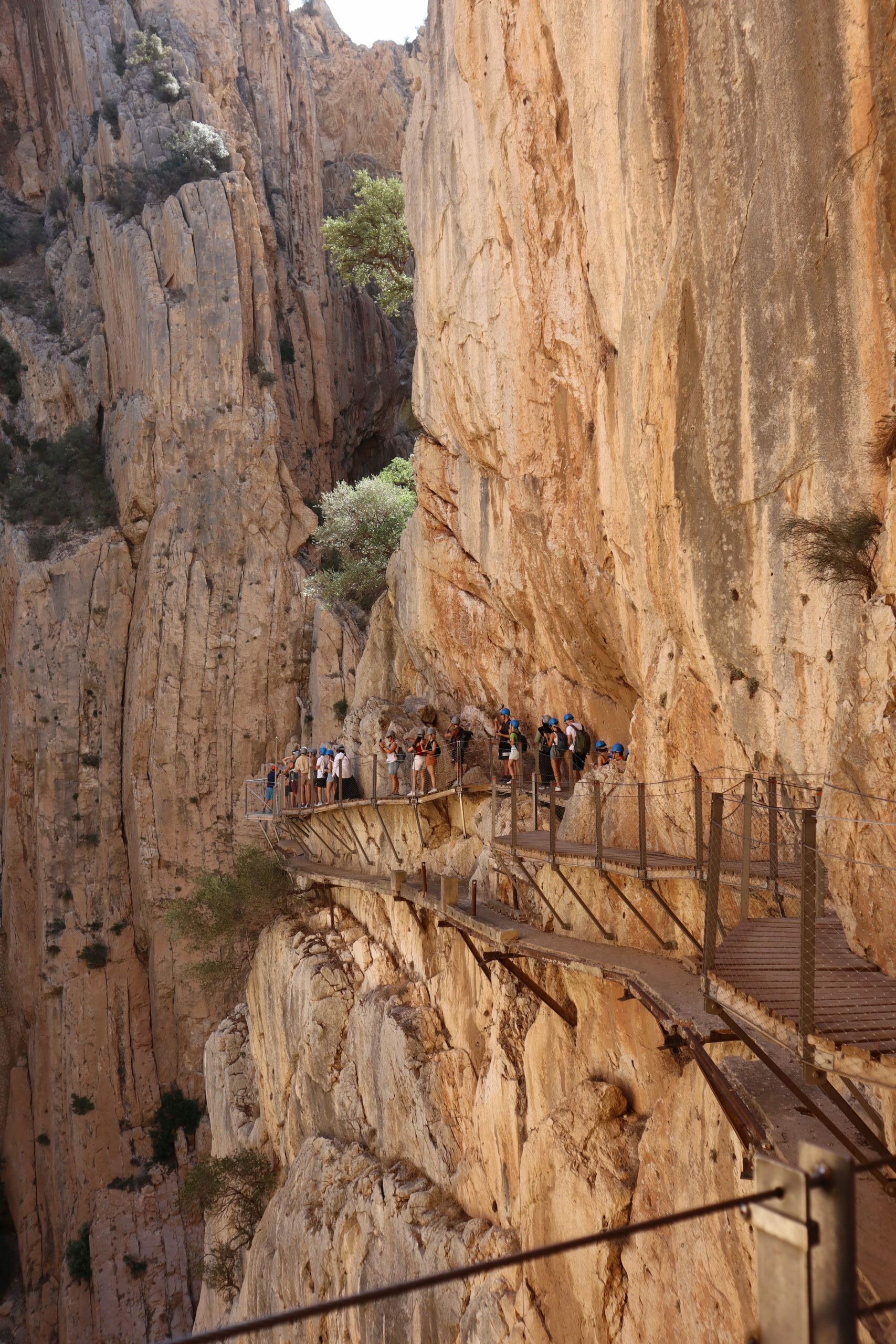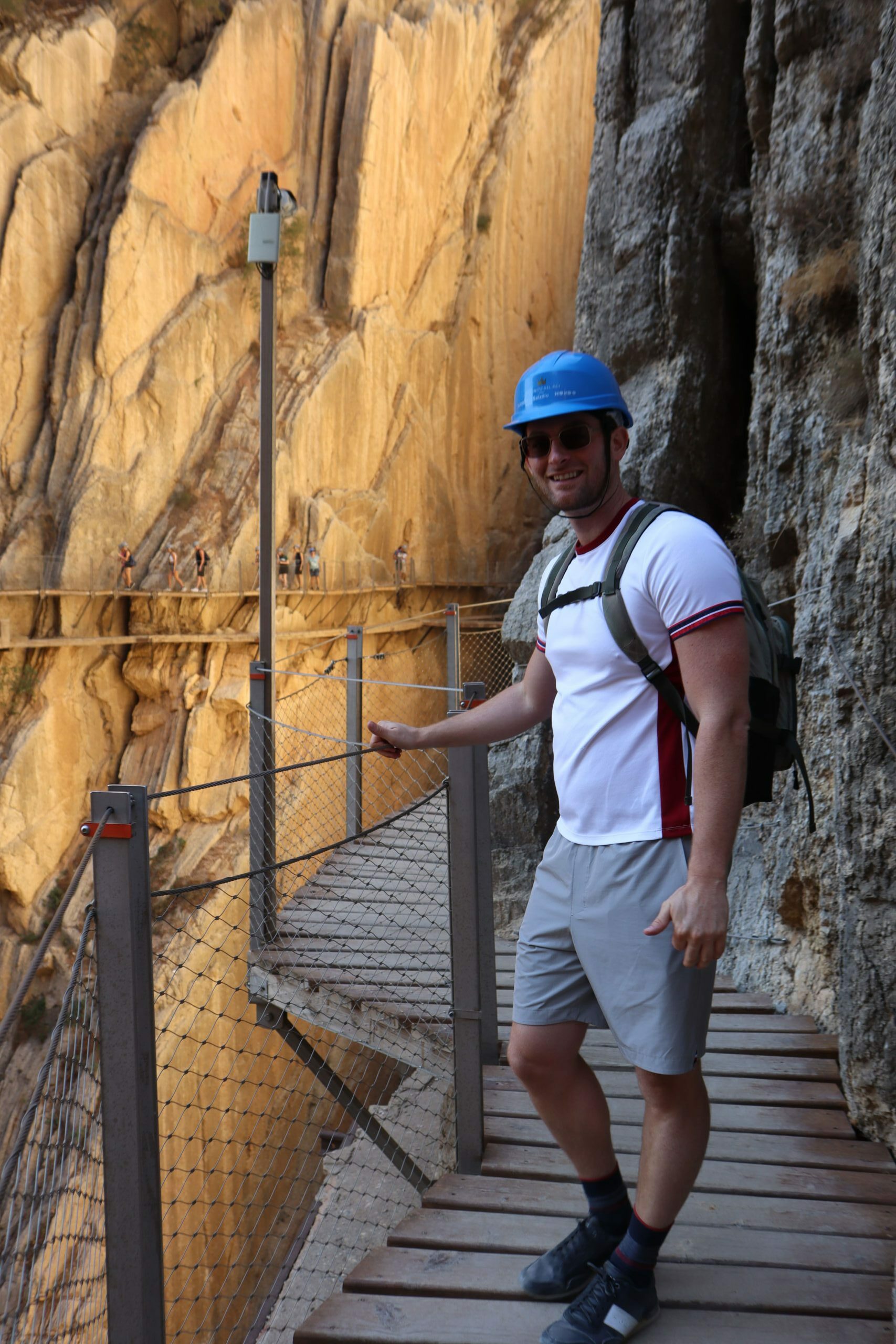 Parking challenges at Caminito del Rey.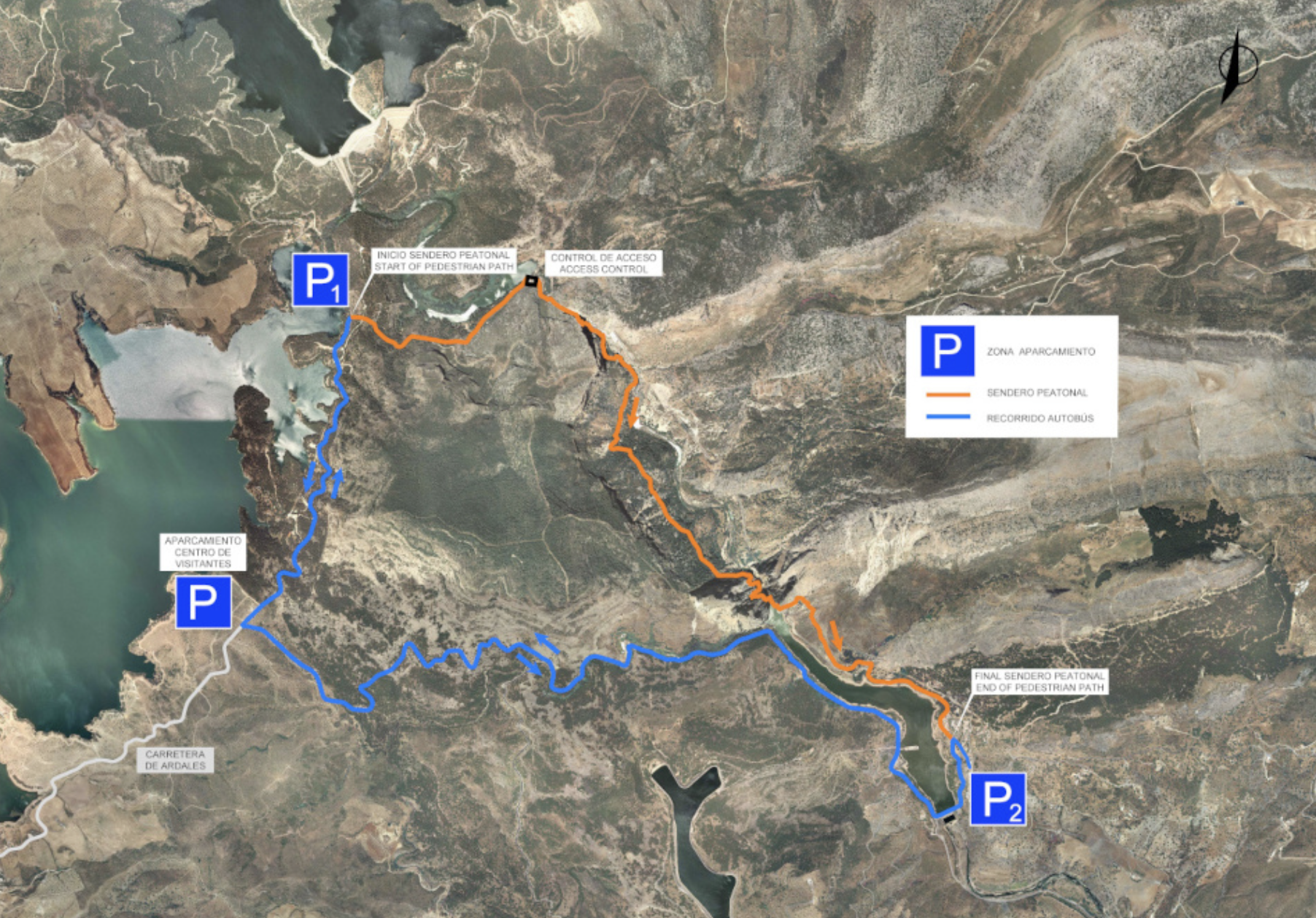 You have P, P1 and P2 (the names of the parkings on the website of El Caminito)
P1 Parking Guidance: P1 is situated at the trail's start, offering various parking spots. Most visitors tend to park near the kiosk at the primary pedestrian entrance. This parking is costing 2€. However, we took a different approach: we drove up the hill just before or after (depending from which side you come) 'El Mirador' restaurant to join the trail from another direction. A word of caution – this route can be a bit tricky due to poor signage(see pictures below).
P Parking Guidance. P isn't located at the beginning or end of the trail, making it less convenient. If you park here, you'll need the shuttle bus both at the start and end of your hike. The main advantage of this parking is its ample space, ensuring you'll find a spot. (and that is it for free)
P2 Parking Guidance: Situated near the town of El Chorro, P2 is the parking spot at the trail's end. (the price for the parking area is 2€, but you can also find free parking spots along the road). If you opt for this, remember to take the bus to the hike's starting point first. This bus journey lasts about 25 minutes. Tickets are available at the kiosk, (next to the busstop, and is costing 2,5€ per person, must be paid in cash). Be punctual, as the bus won't wait! (and is only leaving every half an hour). (From where the bus will drop you, there is a 20 min. hike to the entrance, where you need to be at the time slot you have booked)
Our tour start at 09.20 so we had to be at P1 at 09.00, you will have to walk a little hike for about 20 min., that will lead you to the entrance, where you need to show your tickets, where there will be safety instructions and where you will be given a helmet. If you park your car at P make sure you are there at 08:30 and if you park it at P2 make sure you are there at 08.00.
Nearby the entrance, restrooms are available, but expect potential long lines. It's wiser to find a restroom earlier on your route.
Two different way to the entrance:
1. The hike from the shuttlebusstop at P1 (same spot where the shuttle bus will drop you if you park by P2 or = parking), is going down the road, where the cars are driving. On your right hand you will find a little cave, with the sign "Caminito del Rey" – this Is where you must go in, and 20 min. later, you will find yourself at the entrance.
2. If you like us, park upstairs by the restaurant 'El Mirador', you need to walk up the hill, until you will find a little off-road on the right hand. This looks like, that you are not allowed to pass, since cars and more is not allowed. But this is actually the road to the entrance, and it will later emerge with the same route as from the shuttle bus stop. The hike will take you 20 min. till the entrance.)
Caminito del Rey Hike Review 9.5 out of 10
We loved the Caminito del Rey hike. The views were amazing and the paths were great. Our only small issue was the confusing parking signs. If those were clearer, we'd easily rate this a 10 out of 10. For now, it gets a strong 9.5. If you're thinking of going, do it! Just watch out when parking.
Share your thoughts on this hike in the comments below!