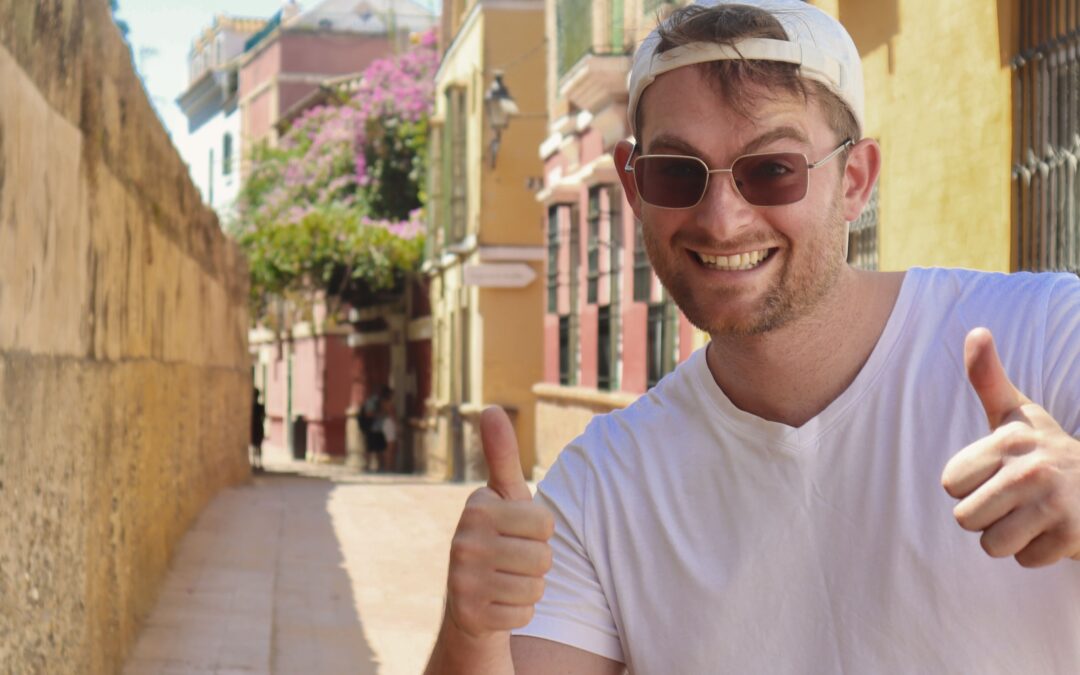 2 days in Sevilla, Andalucia!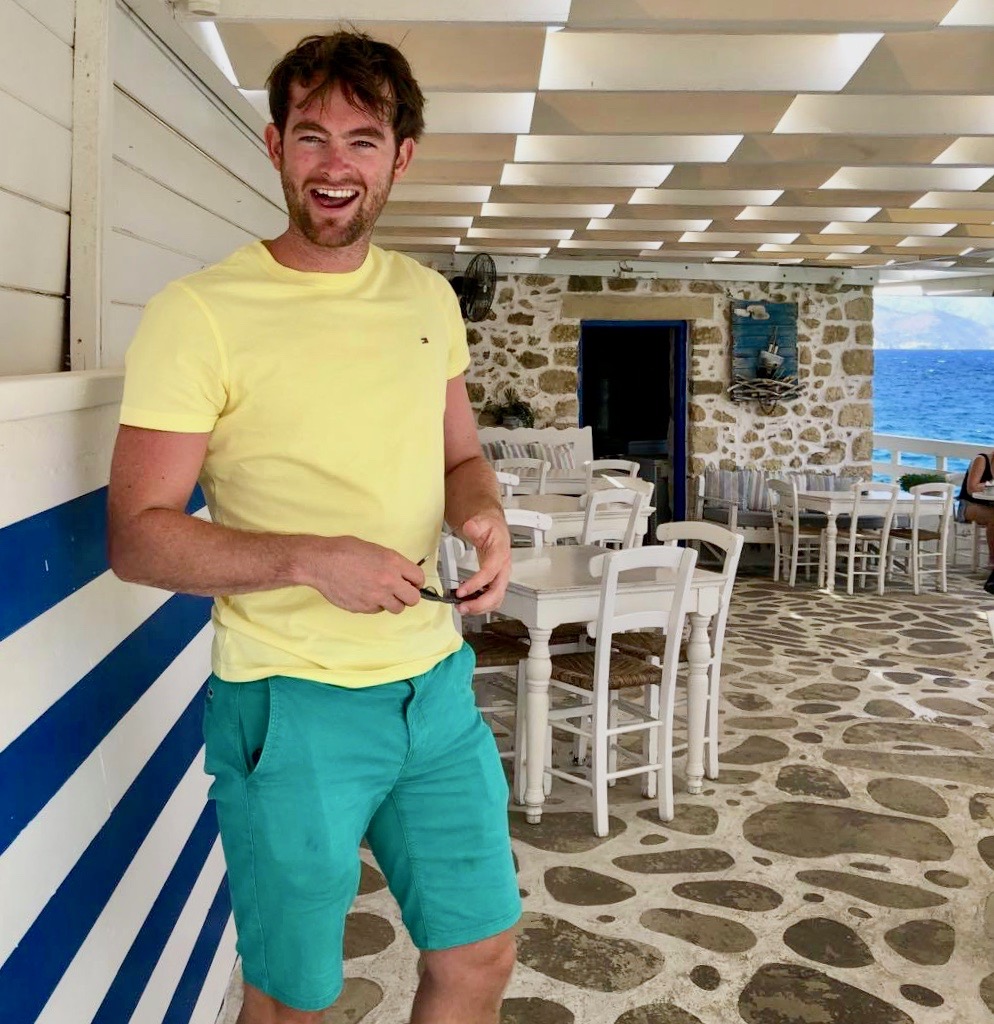 Discover Sevilla with Timo and Sarah. We spent 2 days exploring this sunny city, walking its historic streets. We found many interesting places and learned about its past. Join us to uncover more secrets and enjoy the lively atmosphere where old and new mix together.
Discovering Sevilla wasn't hindered by the heat. 
We made a plan and got here, but the heat is stronger than we thought – around 42 degrees on average. We had to go slower. It's hard because everything looks amazing and we want to see it all, Alcázar of Sevilla, Seville Cathedral and Plaza de España for example. We sensed the grandeur of Spain's golden era in the city.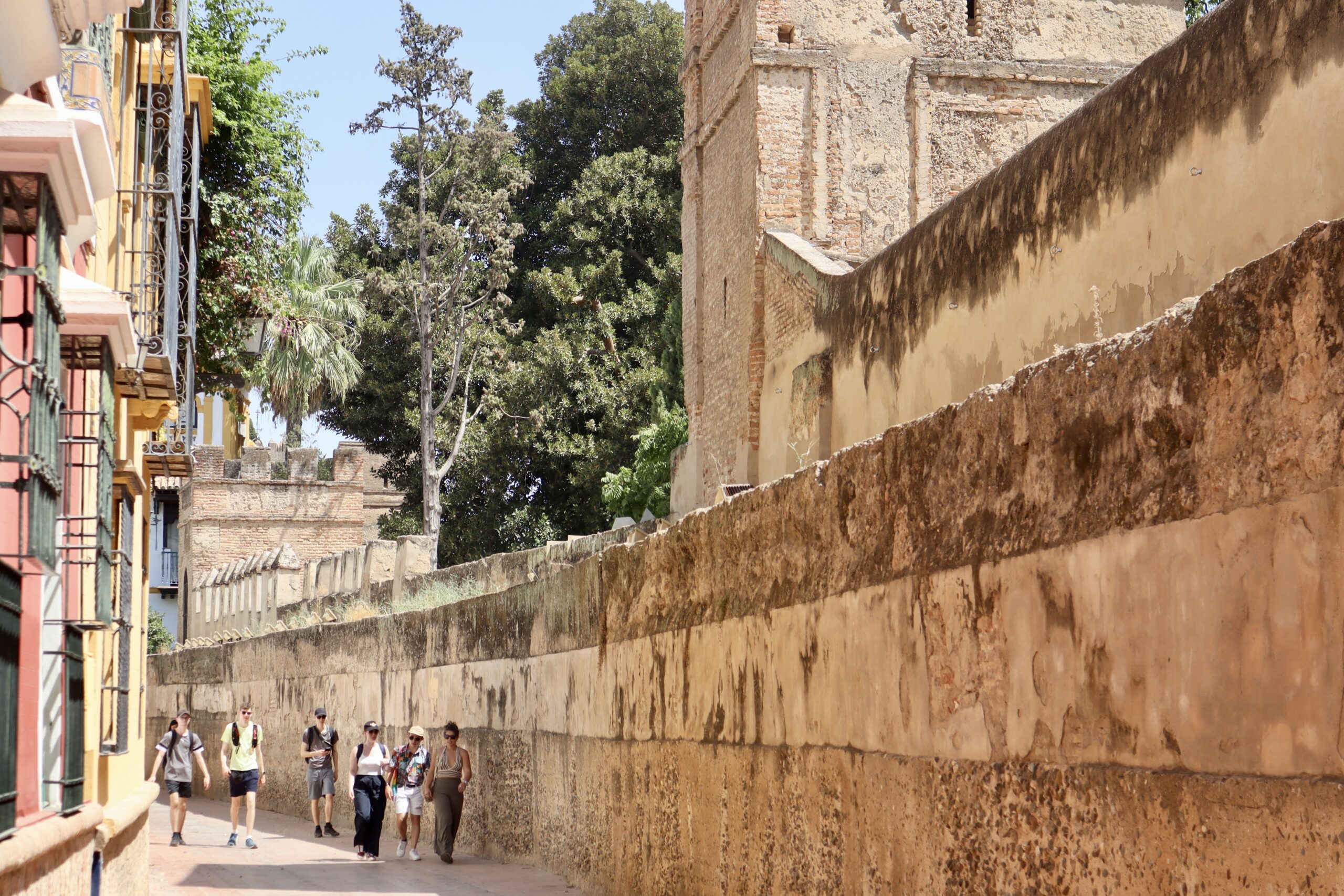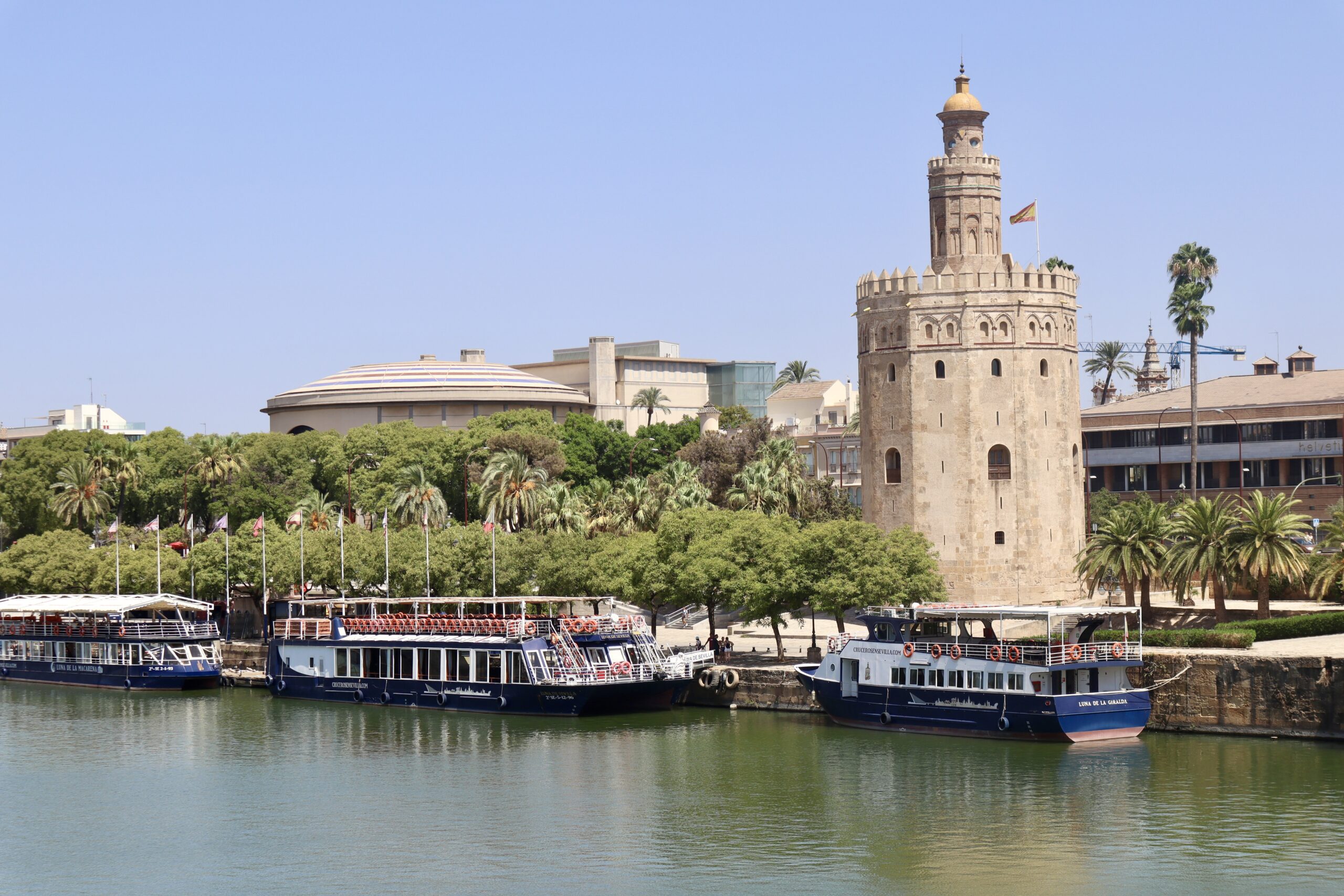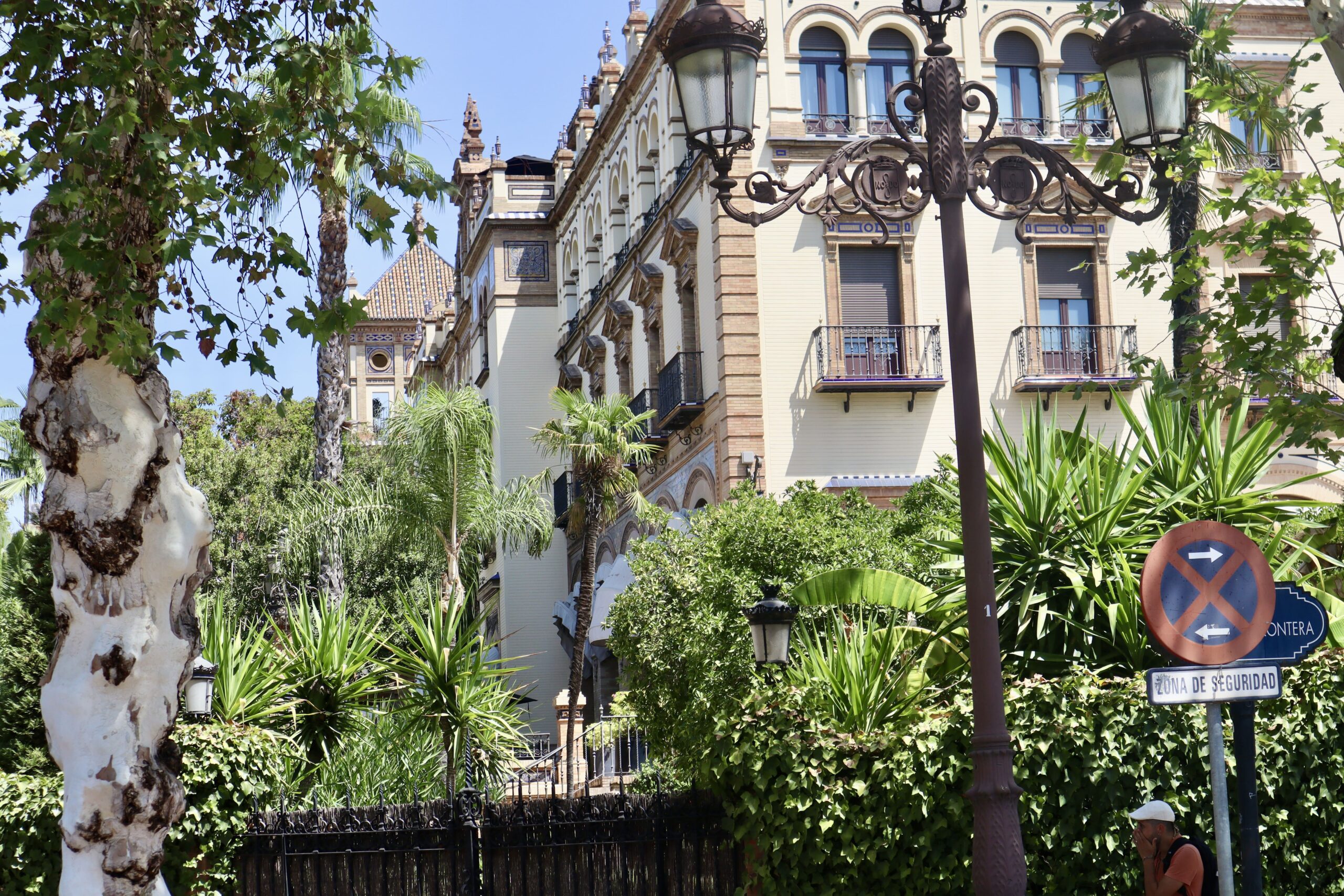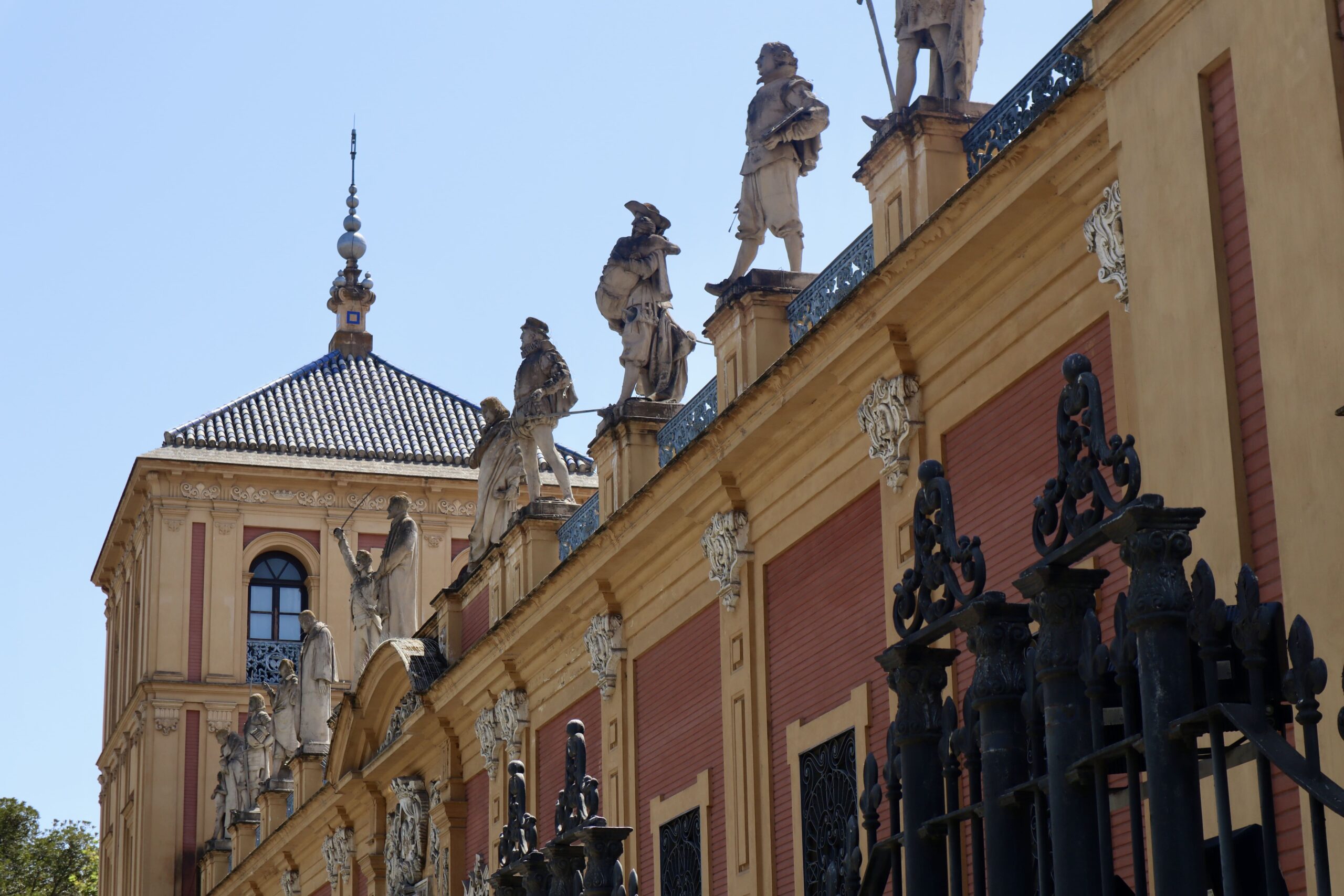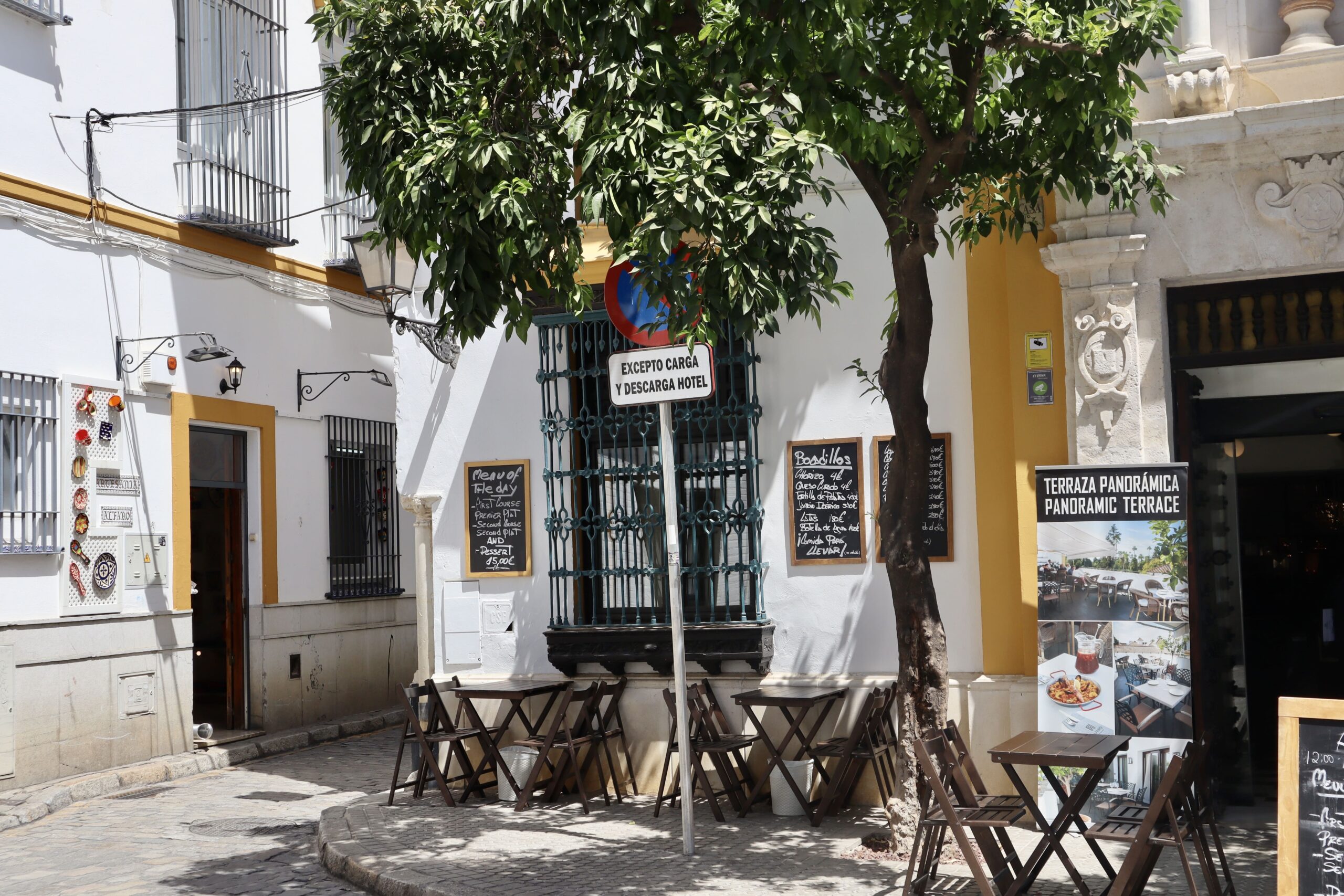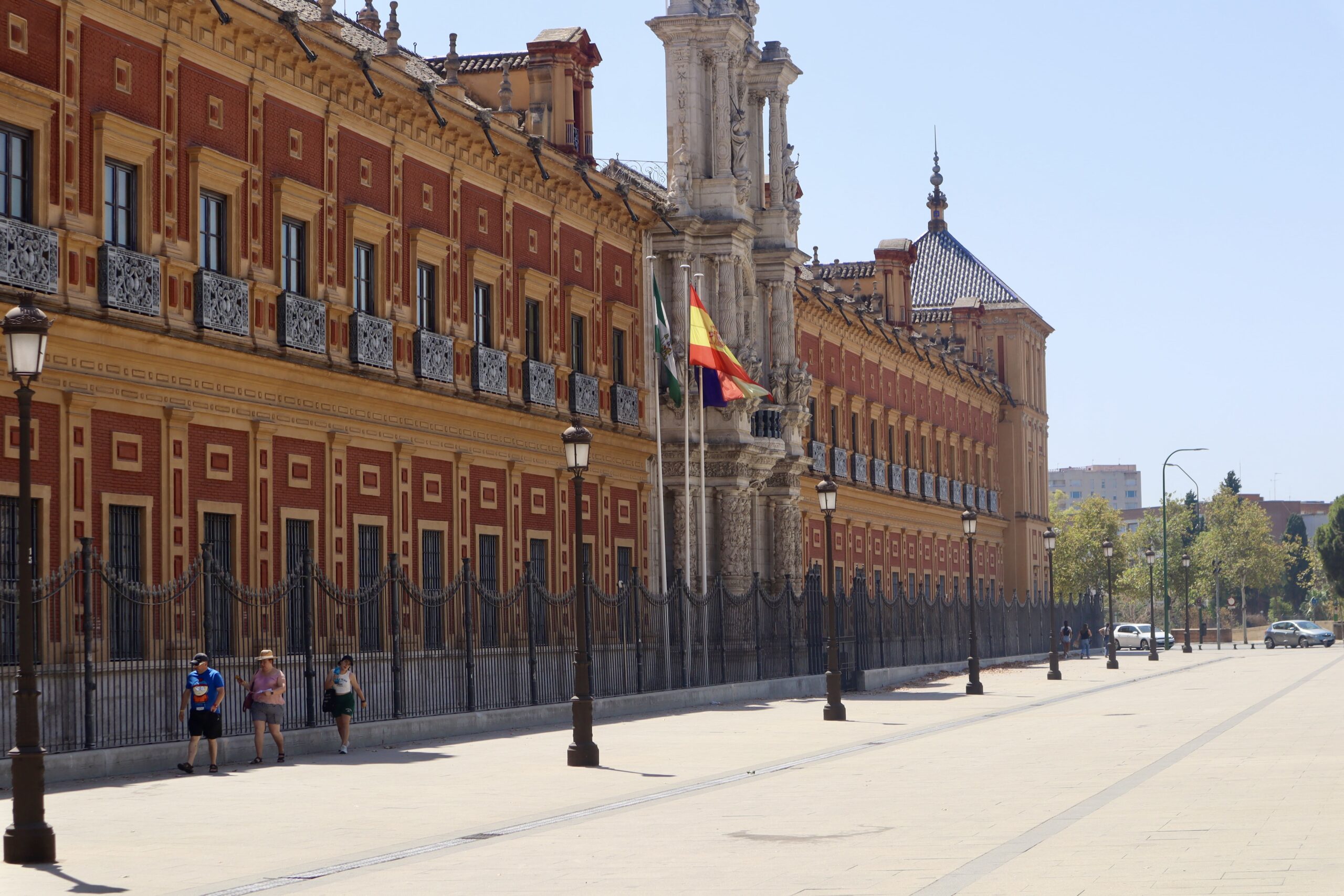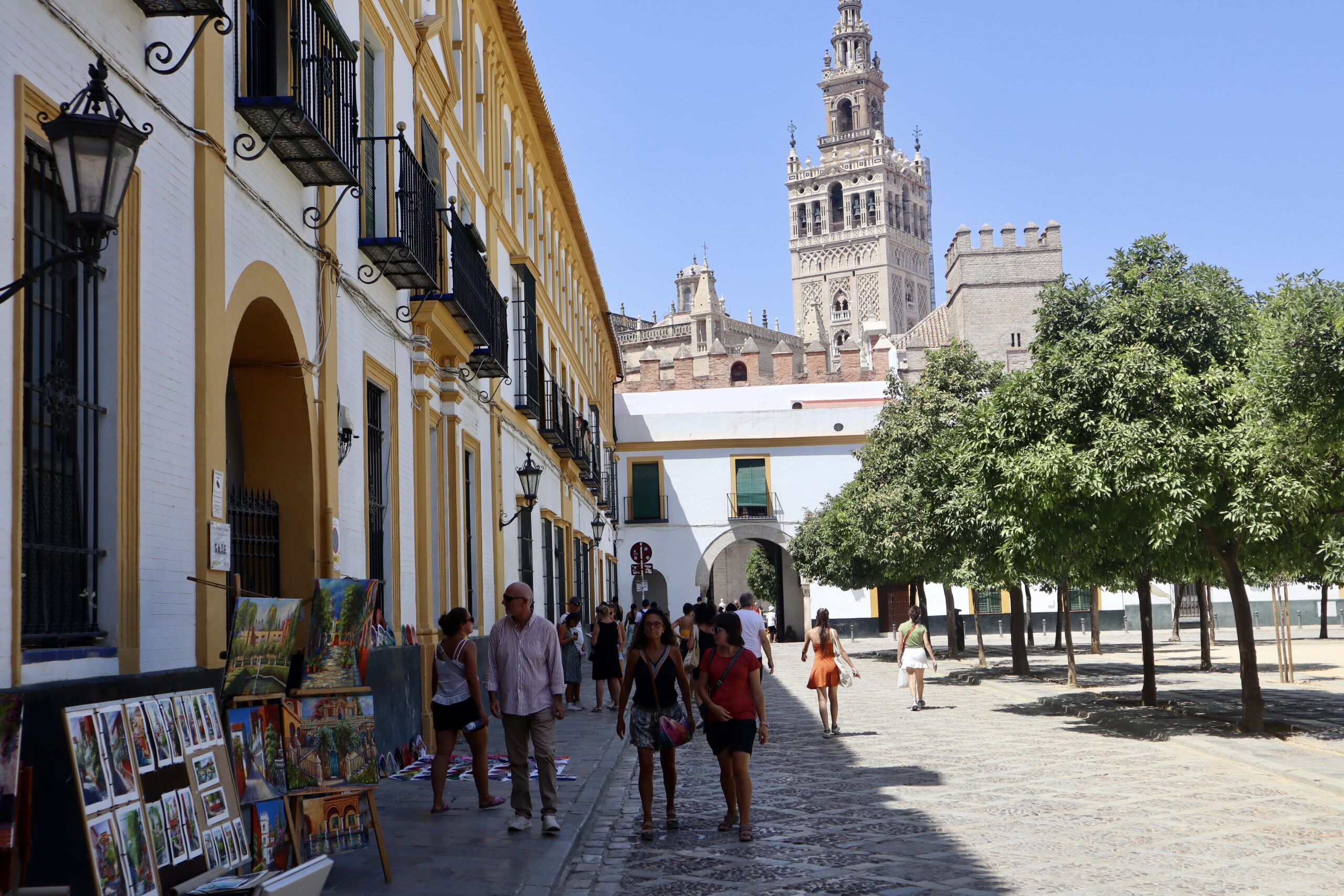 Explore the Old Town of Sevilla, where history comes alive on every street.
Sarah and I fell in love with Sevilla's Old Town. Everything we wanted to see was so close and even more amazing in real life then on the pictures! Plaza de España showed us Spain's beauty, while the Royal Alcázar felt like stepping back in time. The Cathedral of Sevilla was breathtaking, and the bullring, Plaza de Toros, was really interesting. We were surprised that all these cool places were so near each other. Pictures don't always show how great things are, but here in Sevilla, real life is even better. We had a blast exploring, and everything was easy to walk to.
Near the Alcázar, we found cozy streets that made us feel at home. At the Seville Cathedral, we were amazed right away. Plaza de España was even cooler in person, and we loved the map-like tiles showing provinces and capitals. We laughed when we saw small Tapia on the list from the province Malaga – that's where Sarah's family has a summer house and friends.
Sevilla's Old Town was like stepping into a storybook. Each place was like turning a page, full of history and fun.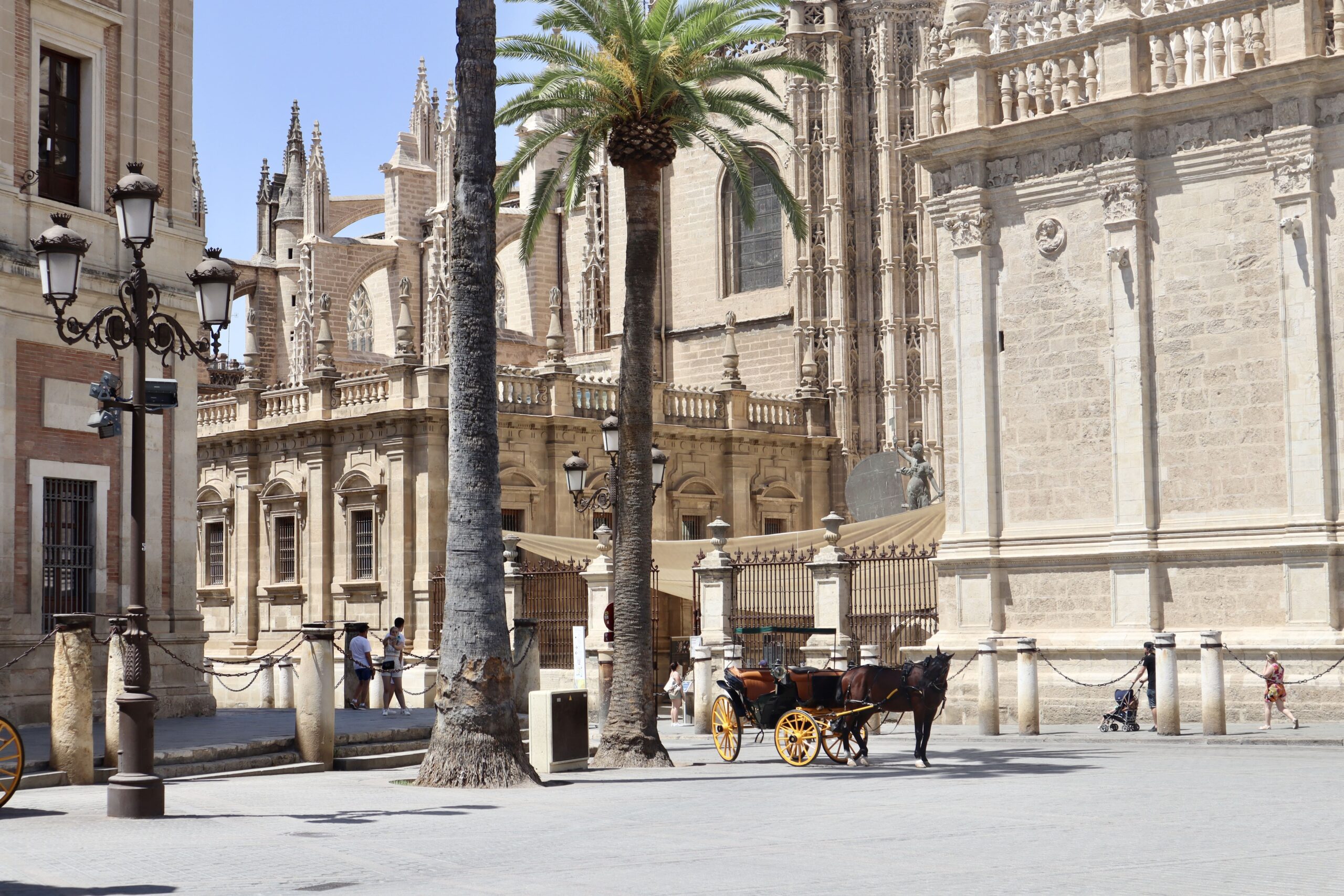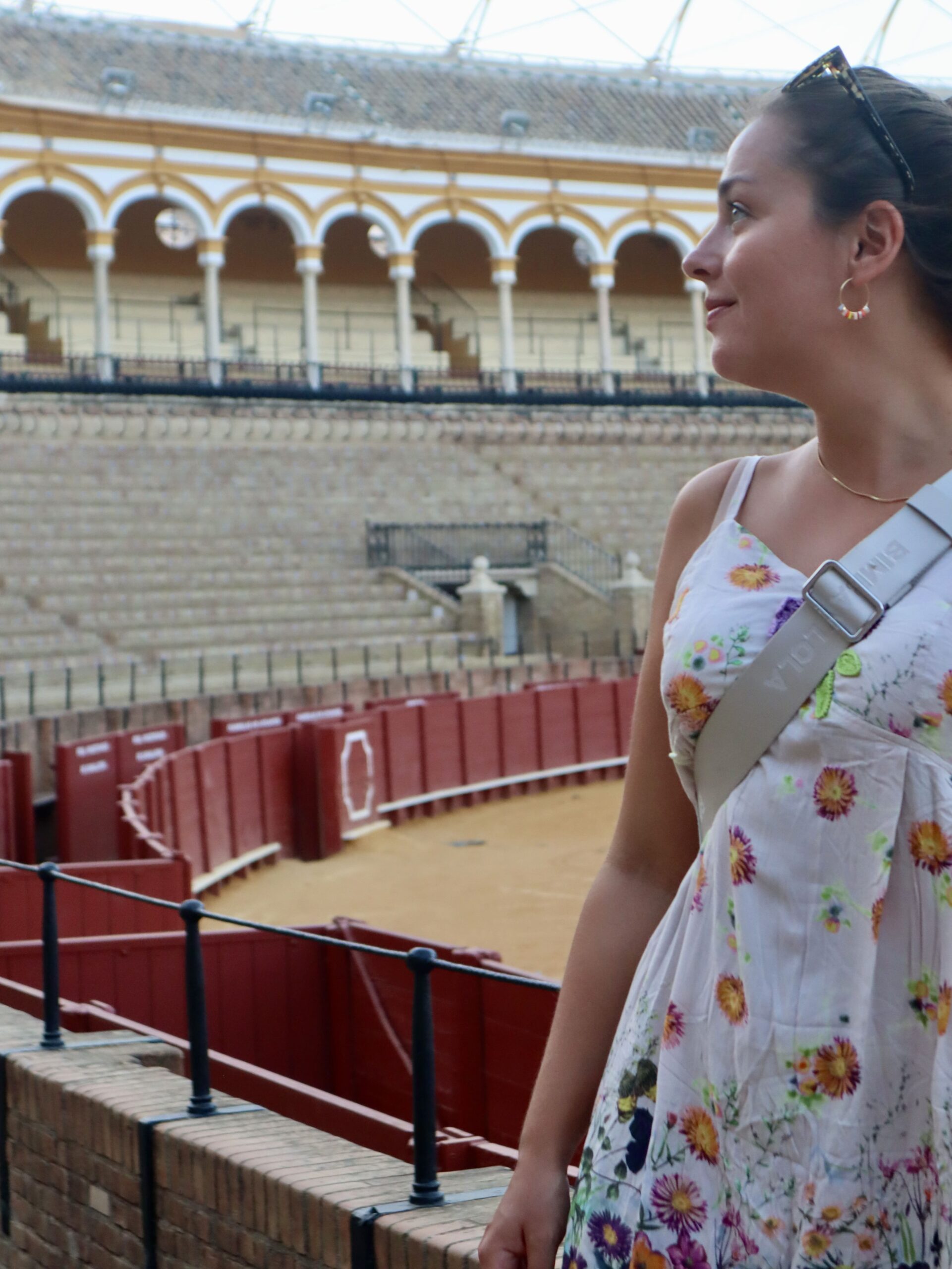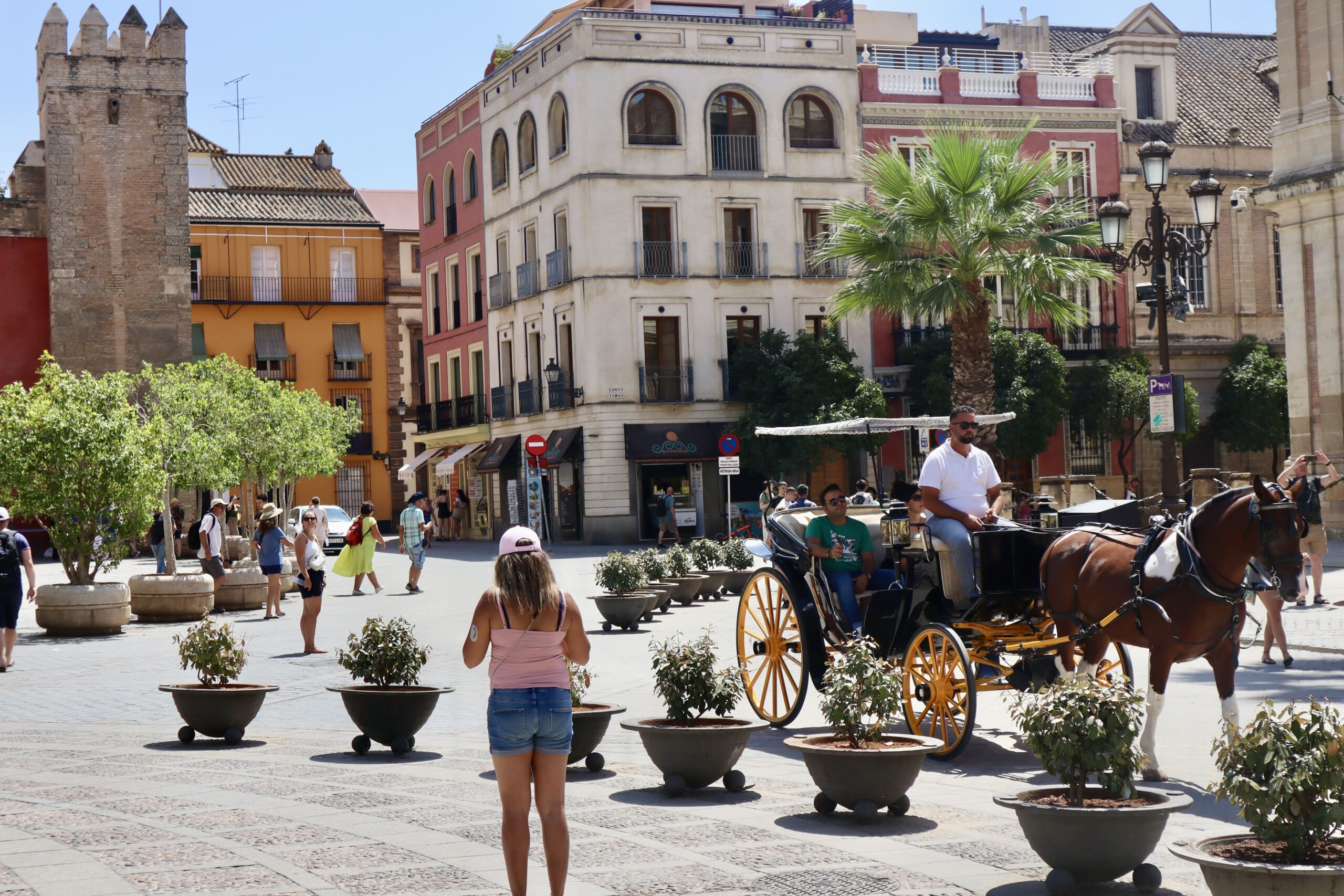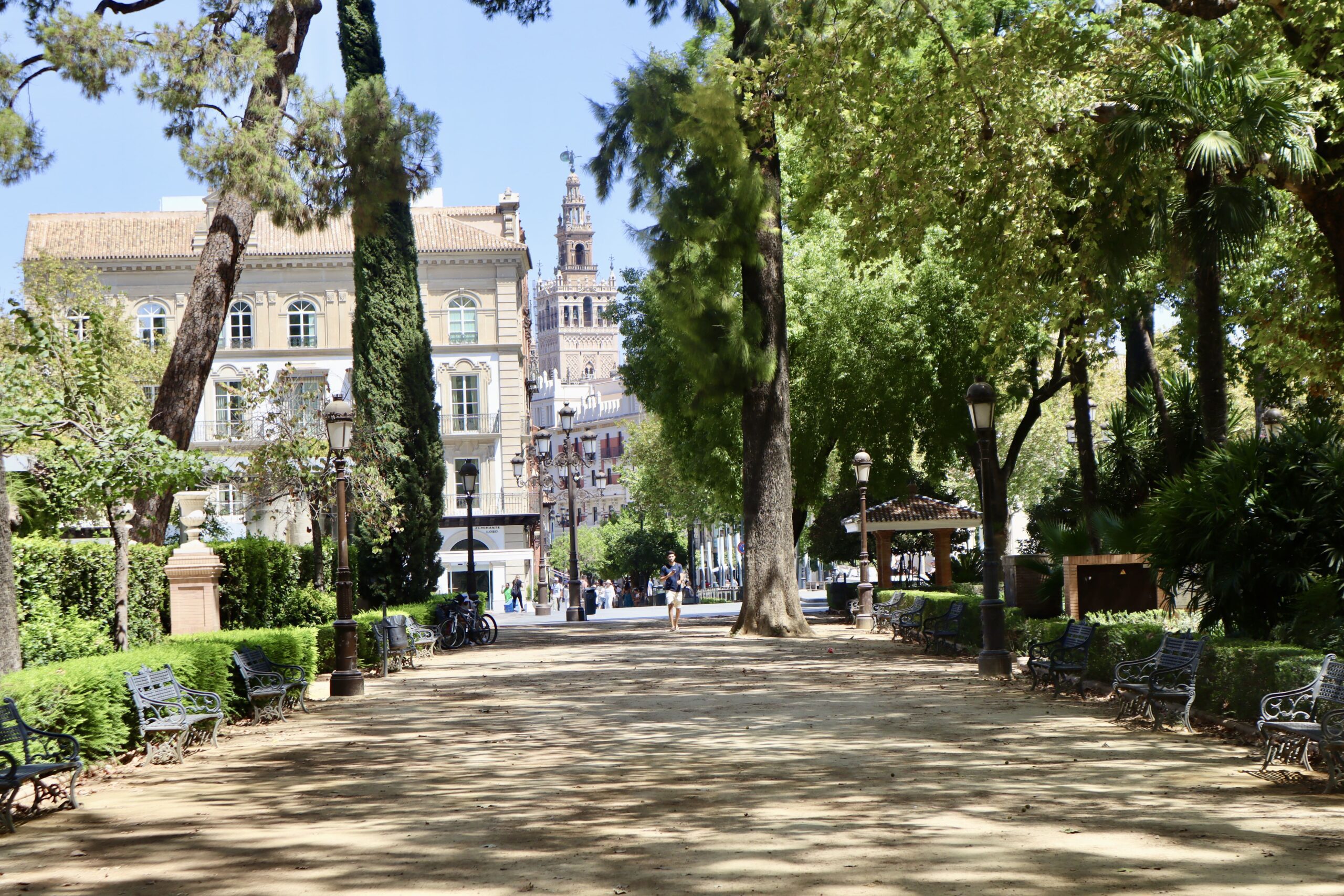 Sevilla's tapas tour: streets alive with flavor.
Evenings in Sevilla are magic, and we decided to do a self-guided tapas adventure. No fancy restaurants, just good drinks and tasty tapas. We wandered the lively streets, hopping from one cozy spot to another, savoring the local flavors. The city truly comes alive at night, and our tapas tour added a delightful twist to our Sevilla experience. 
We started at Bar Baratillo, close to the bull ring. Inside, it looked great with bulls on the walls. Then, we went to Bar Casa Morales. It felt really Spanish and became my favorite. Next, we visited Bodegas Diaz Salazar. They had a long bar where we could eat and drink easily. Lastly, we went to Bodeguita Reyes Antonio Romero. It was crowded and famous. All these places were different, and we liked them for their own special charm.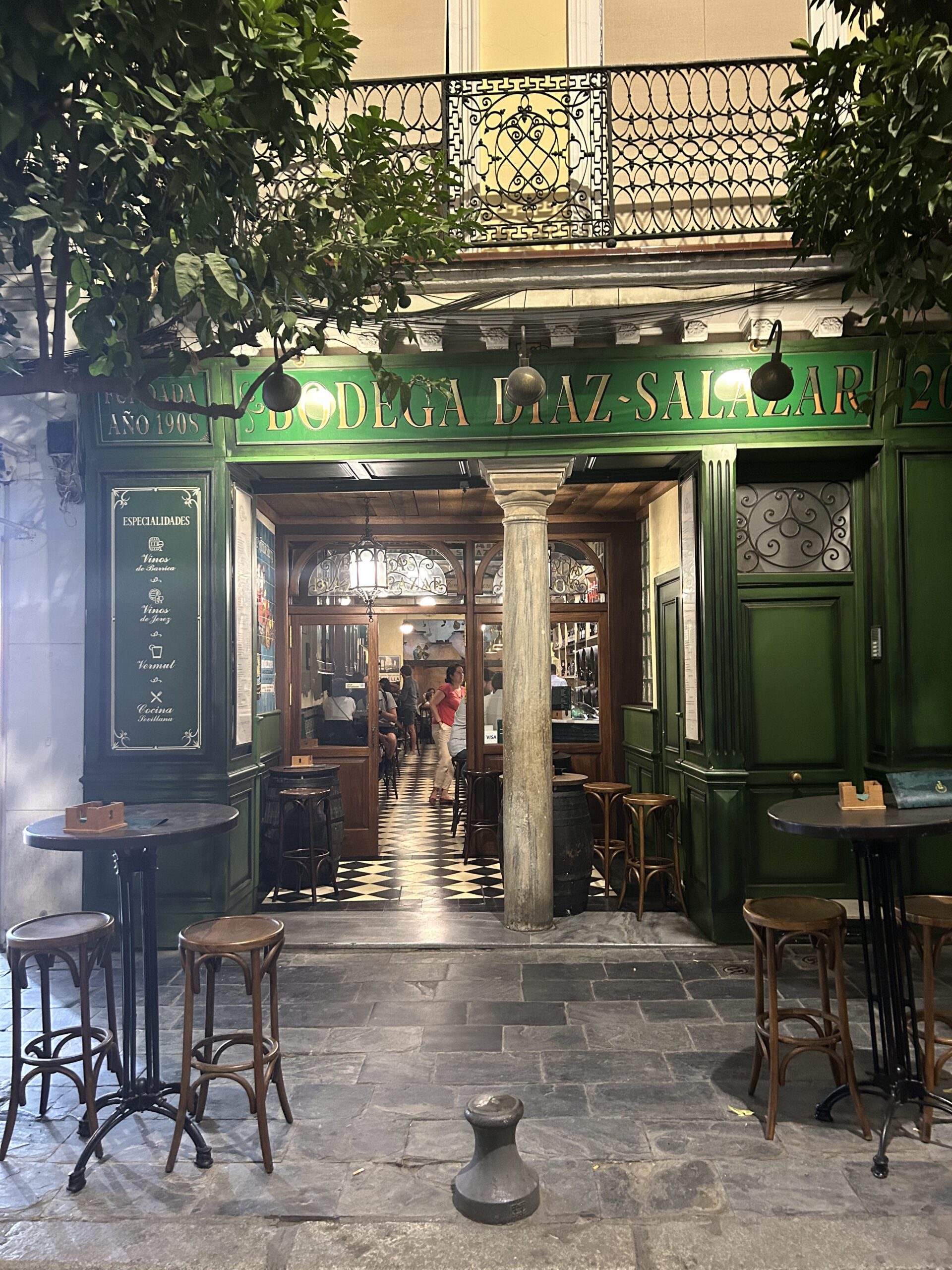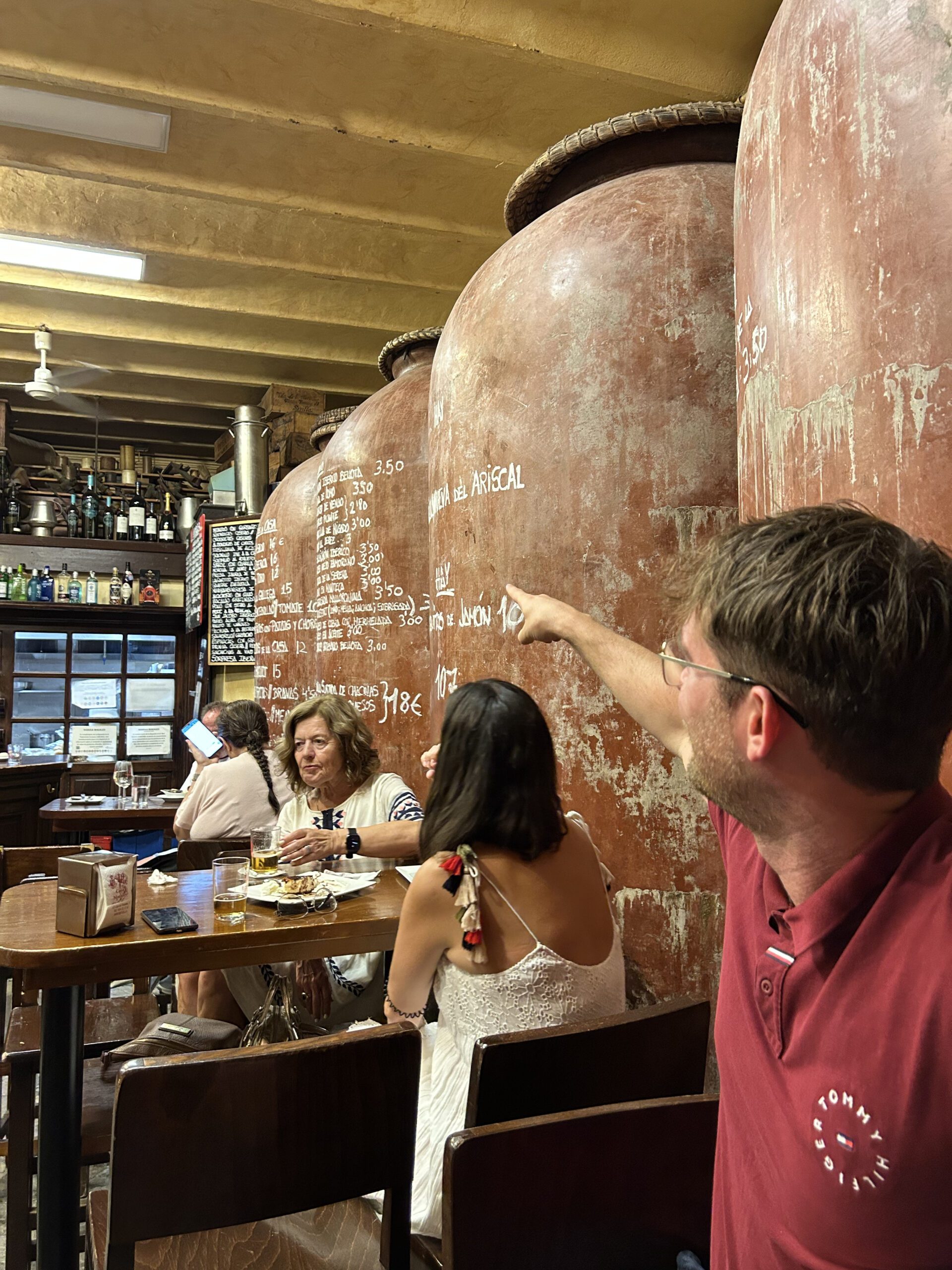 Eurostars Guadalquivir is a save choice in Sevilla. 
Our pick, Eurostars Guadalquivir Hotel, was spot on. All the highlights of the city in walking distance and many food possibilities around the corner.  Sarah is a fan of this chain for solid reasons: excellent breakfast, clean rooms, and consistent quality. With a strong presence across Spain's major cities, it offers comfort and value. Plus, the prices are good. Our stay was a seamless blend of comfort and convenience, thanks to Eurostars Guadalquivir's reliable standards.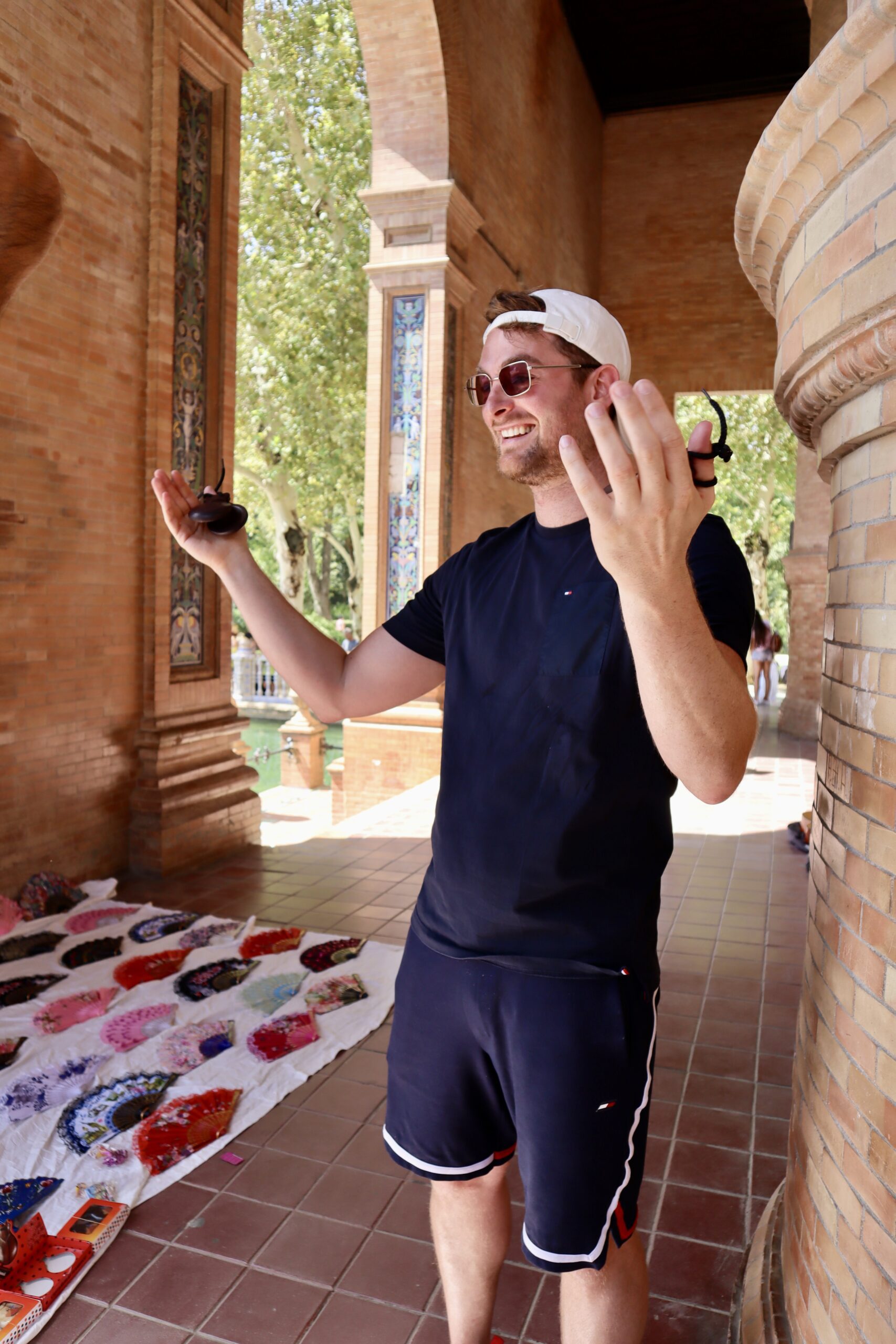 Sevilla is the place to be in Spring and autumn. 
July and August in Sevilla can get really hot, sometimes even above 40 degrees. We found out firsthand. To be safe, it might be better to pick a different time for your trip to this amazing city. There's so much to see and do, and it could be more enjoyable with cooler weather. But if you do go in August like us, make sure to drink lots of water to stay hydrated!